Tick tock: How Maxar's private equity suitor won them over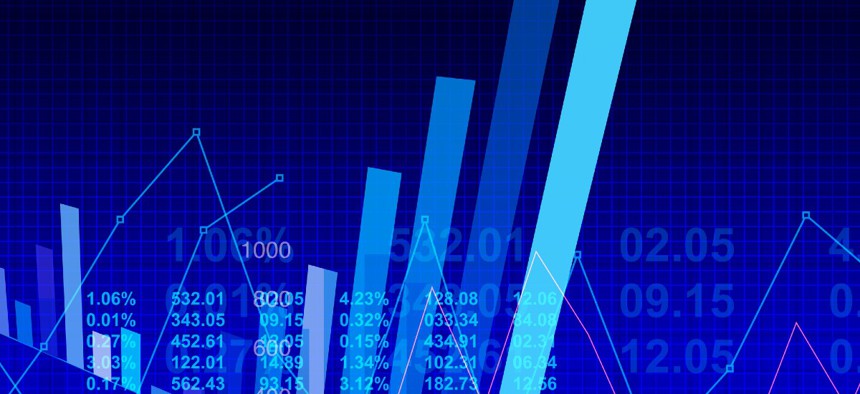 Advent International's willingness to shoulder the risk for a key Maxar constellation captured the space company's attention.
From the outset, space systems maker Maxar Technologies and its incoming private equity owner appear to have been made for each other as they explored and then agreed upon their transaction.
Meeting number one between Advent International representatives and a member of Maxar's C-level executive team, the chief strategy officer in this instance, took place on May 26, 2022, by videoconference.
Both parties signed the agreement for Maxar to be acquired by Advent several months later, on Dec. 15, and the announcement went out the next day. Seven months of negotiations took place over several items including and the ability to seek competing proposals, as detailed in a proxy document filed Tuesday.
The final agreed upon price is $53.00 per share, or nearly $4 billion in cash.
Given Maxar is a publicly traded company, it is required to share with its investors the details of how the agreement with Advent came about and other information. The relevant 16 pages on the entire sale process are clipped out here.
In our reading of this proxy, it is striking how relatively straight-forward the process unfolded at Maxar compared to many of these others we have looked at.
Advent evidently knows how to acquire publicly traded defense and space companies. Cobham Advanced Electronic Solutions and Ultra Electronics Group joined the Advent portfolio in 2020 and this year.
The private equity firm has put $28 billion toward investments in defense, security and cyber businesses over the last three years including those two transactions. In May 2022, Advent closed its 10th fund at the $25 billion hard cap.
Which likely helps explain how Maxar was not afraid to push Advent for a better offer, even though there were no competing proposals in writing for the company's board of directors to consider.
Advent's first written proposal sent on June 15 valued Maxar at $48 per share, or nearly $3.6 billion in cash. Maxar's executive leadership team, board of directors, financial advisers and legal advisers met on July 28 to decide what to do next.
On Aug. 1, Maxar chief executive Dan Jablonsky told Advent representatives in an email that their proposal "did not provide a basis for further discussions at that time. Maxar would thus go forward with its business plan as-is with a particular focus on successfully deploying the company's WorldView Legion imagery satellite constellation.
It goes without saying that WorldView Legion is foundational to Maxar's long-term trajectory beyond just the initial launch.
When Maxar announced its agreement to be acquired, the company said it is also looking "to accelerate investments in next-generation satellite technologies and data insights that are vital to the company's government and commercial customers."
Advent's second written proposal sent on Aug. 2 valued Maxar at a higher price of $50 per share, or around $3.8 billion. Maxar's management team, the board of directors, and financial and legal advisers met again on Aug. 29 to discuss that proposal.
Jablonsky's response on Sept. 6 to that increased offer was similar to that of the first proposal: it "did not provide a basis for further discussion."
But the proxy indicates that Jablonsky told Advent's representatives that Maxar's board does have the fiduciary duty to look at ways of enhancing shareholder value, plus that "engagement with respect to a potential transaction might be fruitful" following WorldView Legion's deployment.
Advent's representatives sent Jablonsky and Maxar's board of directors chairman Howell Estes a key clarification on Sept. 19 regarding the proposal: it was not conditioned upon WorldView Legion's successful deployment.
Jablonsky promptly shared that clarification to the board, which then discussed Advent's interest in the company and "challenging state of the U.S. leveraged financing market" that the investment firm would lean on.
Clarification number two from Advent followed on Sept. 30 that it would bear 100% of the risk related to any potential failure of the WorldView Legion program at any phase, and such failure would have no bearing on completing the transaction or its valuation.
Advent also told Maxar any transaction agreement would "expressly exclude WorldView Legion-related risks impacting the future performance of the" program.
Advent submitted an updated proposal to Maxar on Nov. 23 with the same valuation of $50 per share, or $3.8 billion in cash. That bid included the prior clarifications regarding WorldView Legion.
Maxar's financial advisers told Advent that among other items, the proposal would be more attractive with a higher valuation and a go-shop period of 60 days that would allow for solicitations of other bids.
Advent's next proposal took both of those asks into account: a new price of $53 per share, or nearly $4 billion in cash, and the go-shop period.
During this process, Jablonsky heard from the CEOs of two other unnamed companies to discuss thoughts on potential transactions involving Maxar.
Party A's CEO spoke with Jablonsky at an industry trade show in September 2022, while Party B's CEO met with Jablonsky via telephone on Dec. 8.
Jablonsky told Party B's CEO that if interested in Maxar, make that proposal "promptly, in writing."
Neither Party A or Party B have submitted a formal bid. The go-shop period for Maxar expires on Feb. 15. The transaction is expected to close in mid-2023.