Tick tock: How PAE decided a sale to Amentum was the best path forward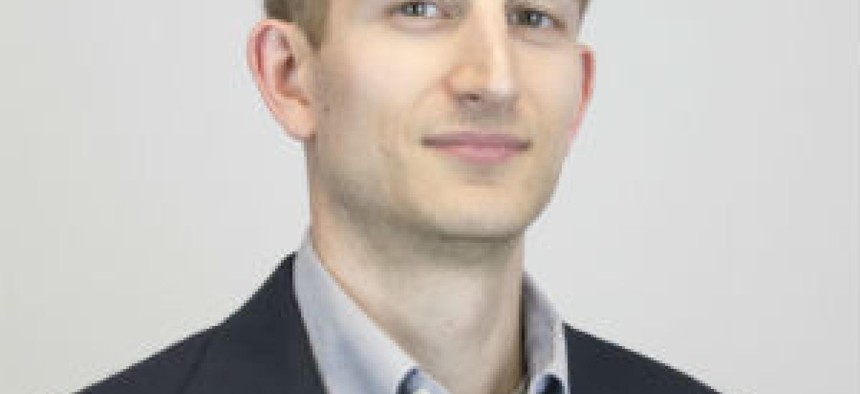 Three months after PAE listed on the public markets last year, its former private equity owner inquired about the prospects of a reunion of sorts five years after the firm sold PAE.
Lindsay Goldberg sold PAE to Platinum Equity in 2016, then Platinum helped take the government services contractor public in February 2020 through a merger with a special purpose acquisition company.
For its return: Lindsay Goldberg led most of the way with its partner and fellow private equity firm American Securities to back their portfolio company Amentum's acquisition of PAE.
After the year-long process outlined in a proxy filing posted Monday, all parties agreed to the transaction in October and the deal should close in next year's first quarter.
Amentum's owners will pay approximately $953 million in cash for PAE, or $10.05 per share. The enterprise value is $1.9 billion when including PAE's debt that Amentum will assume.
How that all came together can be seen in these 15 pages we clipped out from the regulatory filing. PAE is required to make this filing as a publicly-traded company, so its shareholders can consider everything before a still-unscheduled vote to approve the sale.
PAE had two other written proposals to consider aside from those of Amentum's owners: one from another government contracting company called "Other Party A," and a private equity firm dubbed "Other Party B."
A second private equity firm called "Other Party C" tried to at least enter the fray in early October -- two weeks before the Amentum announcement.
On Oct. 11, an unnamed representative of Party C met with interim CEO and Chief Financial Officer Charles Peiffer to put forth the idea of merging PAE into a pair of other government contractors in the portfolio and then investing equity capital in the combined entity.
No real proposal ever materialized for how Party C would replicate the three-way merger in 2018 that created Perspecta, according to the filing.
Getting that out of the way leaves Amentum's owners, Other Party A, and Other Party B as the only serious contenders to buy PAE.
PAE's choice boiled down to whether it would move ahead on a stock-for-stock transaction offered by the GovCon company called Other Party A, or dueling all-cash offers put in by the private equity firm dubbed "Other Party B" and Amentum's owners, who eventually won the race.
After the public listing completed, the early dialogue between PAE and Amentum's owners did not go very far and ceased in July 2020 without a formal proposal. PAE then went on to make a pair of acquisitions in quick succession later in the fall.
In February 2021, it was PAE's chairman who made the first contact to his counterpart at Other Party A regarding a potential transaction. The filing says those discussions "did not progress at that time."
Then two other catalysts happened in quick succession for PAE.
In March, Peiffer became interim CEO after then-chief executive John Heller resigned from the company. Then in April, President Biden announced the U.S. withdrawal from Afghanistan.
Nearly 11 percent of PAE's revenue would either be reduced in scope significantly or go away entirely because of the withdrawal. PAE also lost a $1.3 billion aircraft maintenance contract with the Customs and Border Protection agency this year, ironically to Amentum, to add in another headwind.
Discussions with the Other Party A contractor got going again in April and centered on the idea of a "merger of equals." The Other Party B private equity firm first approached PAE in June to discuss the possibility of a transaction involving them.
After an Aug. 31 board meeting, PAE representatives told their counterparts at Other Party A that the structure of a merger would be 60 percent of the combined company's stock held by PAE's shareholders and 40 percent by those of Other Party A.
Other Party A mulled that idea and responded with a written proposal to PAE on Sept. 15 that outlined a stock ownership split of 52-48, still tilted in favor of PAE's shareholders.
PAE said it was unwilling to engage in a transaction with that ratio, but both sides agreed they should keep talking in the near future. An Oct. 1 meeting between Peiffer and an Other Party A representative indicated neither side found agreement an acceptable ratio.
Meanwhile, PAE started to talk with Other Party B and gave their representatives a management presentation of the business on Sept. 22. Written offer number one from Other Party B went to PAE on Oct. 6 with a cash price of $791 million-to-$884 million, or $8.50-to-$9.50 per share. Other Party B reaffirmed that valuation in a second letter on Oct. 22.
Amentum's owners re-entered the picture in early September 2021 when a phone call on the general state of the industry in light of developments in Afghanistan took place between Peiffer and Russell Triedman, a managing partner at Lindsay Goldberg.
That dialogue progressed and written offer number one from Amentum's owners followed on Sept. 22 at a valuation of $791 million-to-$838 million, or $8.50-to-$9.00 per share.
PAE's response? Come back with a higher bid. Amentum's owners did on Oct. 10 at a price of $884 million, or $9.50 per share. When told again to raise the price, they did again on Oct. 14 with a bid of $931 million, or $10.00 per share.
PAE responded to the second offer with a valuation of its own that Amentum's owners should meet: $954 million, or $10.25 per share. Amentum's owners slightly nudged up their proposal to the one accepted by PAE: $953 million, or $10.05 per share.
No alternative proposals worth consideration came into PAE during its "go-shop" process after signing the agreement with Amentum.