Booz Allen closes EverWatch purchase after judge's greenlight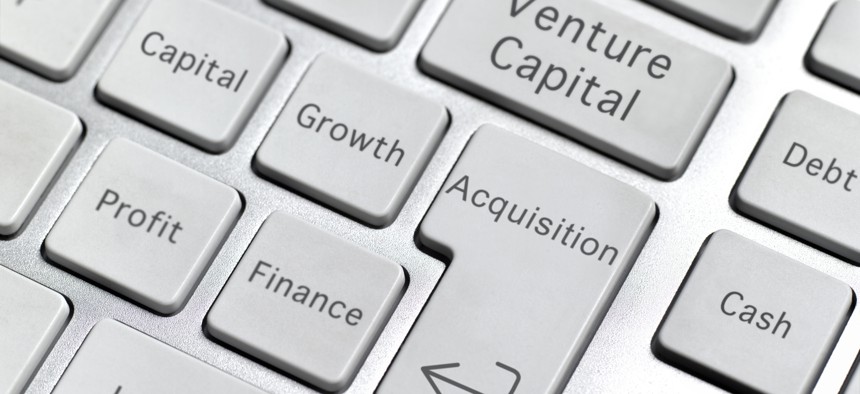 The judge's memo to all parties regarding next steps in this antitrust case is due for release soon.
Booz Allen Hamilton did not wait long to complete its acquisition of fellow government technology company EverWatch Corp. that is the subject of an antitrust lawsuit.
The $440 million transaction closed Friday, nearly three days after a federal judge declined the Justice Department's push to halt their combination on grounds that it would harm competition for technology integration work with the National Security Agency.
Judge Catherine Blake ruled against the department's push for an injunction to stop the transaction on Tuesday.
A redacted version of that decision and her memorandum to all parties is due for release on or by Oct. 18, according to the docket for the U.S. District Court for Maryland.
EverWatch will initially operate as a subsidiary of Booz Allen, which first announced the $440 million purchase in March as a move to speed up software and analytics development lifecycles for national security programs.
When first filing its lawsuit in June, Justice's antitrust division claimed the transaction would leave only one competitor for a potential $150 million operational modeling and signals intelligence contract with NSA.
Attorneys for Justice asked for a 14-day injunction late Friday seeking another temporary pause of the transaction so they could consider an appeal of the Tuesday ruling.
That request was filed at around the same time Booz Allen announced the acquisition's closure. Justice's filing also represented the first time that $150 million ceiling figure was disclosed for the contract known as Optimal Decision.
Booz Allen sought to keep the contract it has held for nearly two decades, while EverWatch identified it as a takeaway opportunity prior to its agreement on a sale to Booz Allen.
In its responses to Justice's filings, Booz Allen has told the judge that both companies involved in the transaction will submit separate bids for Optimal Decision.
EverWatch was owned by the government market investment firm Enlightenment Capital, which unveiled the national security technology integrator in 2018 through a combination of four other portfolio companies.
Booz Allen's advisers for the transaction were Jefferies, King & Spalding LLP and Avascent. The advisers to EverWatch were Baird and Moore & Van Allen PLLC.