Schedule firms up in Booz Allen-EverWatch antitrust case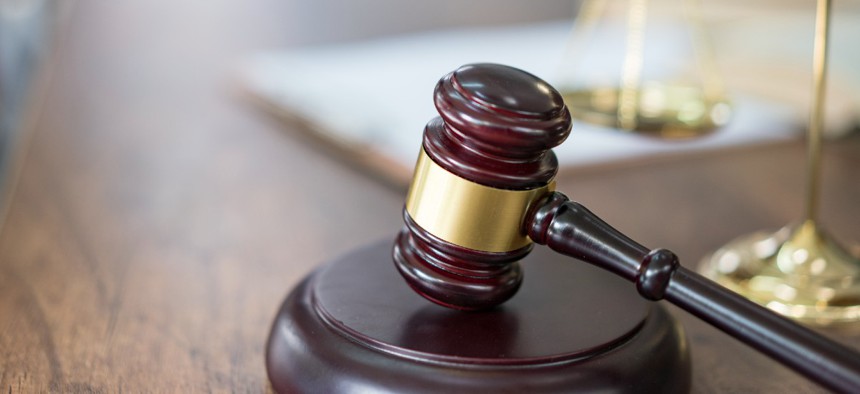 The judge overseeing the matter says everyone must now get to work on getting evidence they see as helping their arguments.
A full trial regarding the Justice Department's antitrust lawsuit filed in late June to block Booz Allen Hamilton's proposed acquisition of Everwatch remains possible, but the judge overseeing the case is not quite there yet.
In a July 20 memo to the attorneys on all sides, U.S. District Court for Maryland Judge Catherine Blake said she is directing the schedule toward a preliminary injunction hearing on Sept. 15 and 16 if both days are needed.
Blake also told the parties she could make a final ruling on the case raised without a full trial as factual evidence and claims from both sides accumulate, according to court documents.
The fact discovery phase of obtaining evidence from the other party should now proceed up until Aug. 22 with the injunction hearing dates penciled in, she told lawyers representing the U.S. government and companies.
For the Justice Department, they are looking for evidence supporting their viewpoint that Booz Allen's move to acquire EverWatch for around $440 million will harm competition for signals intelligence work and potentially future similar contracts with the National Security Agency.
This remains one of the rare instances where DOJ has gone to the courts in an effort to block a merger or acquisition involving government technology and professional services companies, so the outcome is poised to be closely watched across the industry.
DOJ is alleging that Booz Allen negotiated the transaction after learning it would face competition from EverWatch for a contract the former has held for more than 20 years with NSA, including the current iteration awarded in 2014 after no other company bid for it.
On the other hand, Booz Allen's statement from July 30 that it will defend the acquisition gives a glimpse at that company's argument: The transaction will enable faster technology development and give the intelligence community a greater breadth of digital capabilities.
Still unclear from the court filings to date is whether NSA has issued the final solicitation for the contract at issue here known as Optimal Decision, of which the financial value has not been disclosed.
U.S. government attorneys had pushed the judge to speed up the case and consider a preliminary injunction on or before Aug. 5 because the request for proposals was due for release "imminently," according to filings.
Lawyers representing Booz Allen and EverWatch argued against that push for a quicker schedule so they could have more time to prepare and have claimed NSA has not provided a date for the solicitation's release.