Booz Allen to acquire national security software services company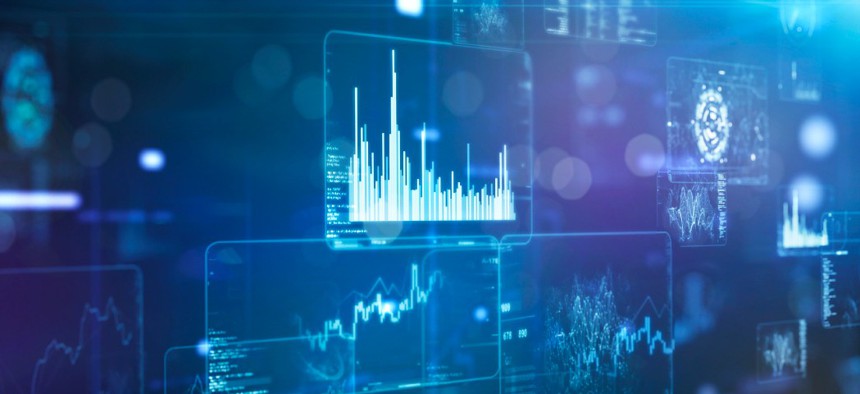 The company's latest acquisition centers on the national security community and working with those agencies on the collection and processing of data.
Less than a year after its largest-ever acquisition, Booz Allen Hamilton made moves to purchase another company with footing almost exclusively in the defense and intelligence communities.
Booz Allen said Wednesday it agreed to acquire EverWatch, a developer of classified software and analytics capabilities used by national security agencies to fend off cyber threats. The terms of the transaction were not disclosed.
EverWatch has been backed by Enlightenment Capital, an investment firm focused on supporting mid-sized companies in the government market that specialize in technologies for use in cyber and other domains in national security.
By launching EverWatch in 2018, Enlightenment unveiled a company that sought to support the intelligence community with services focused on the collection and processing of data. EverWatch also develops software-centric tools that work to help users respond to that acquired data.
Reston, Virginia-headquartered EverWatch is led by CEO John Hillen, the government market veteran who formerly led Sotera Defense Solutions as its chief executive and also served as the State Department's assistant secretary for political-military affairs in the George W. Bush administration.
EverWatch made several acquisitions, including the recent  2020 purchase of software and cloud computing services company BrainTrust. EverWatch touted having nearly 500 employees at the time of that transaction announcement.
Some of EverWatch's other key focus areas include IT architecture, artificial intelligence, machine learning, and technical signals intelligence. Also known by the acronym TechSIGINT, that function aims to get a better understanding of weapons and other technology systems used by foreign governments.
All parties expect to close the transaction in this calendar year's fourth quarter. EverWatch will then operate as a subsidiary of Booz Allen and work closely with the buyer's national security sector led by its president, Judi Dotson.
In acquiring EverWatch, Booz Allen seeks to bolster its offerings in artificial intelligence and cybersecurity. The acquirer also is eyeing alignment with its offerings in mission analytics and 5G, among other areas.
"U.S. national and economic security depends on secure, trusted, and resilient technology, and in the most dynamic threat landscape of our time, delivering advanced solutions with speed and agility is essential for mission success," Booz Allen's Dotson said in a release.
"Booz Allen and EverWatch share a deep commitment to protecting our national interests with advanced technology, mission intimacy, and digital transformation," said EverWatch's Hillen.
McLean, Virginia-headquartered Booz Allen is undertaking this transaction amid the first year of its new "VoLT" corporate strategy unveiled during an investor day in October. That strategy centers around speed of technology development and delivery, along with being a destination employer for prospective employees.
Prior to that reveal, the firm started to ramp up its acquisition activity with the $725 million purchase of Liberty IT Solutions in June for more of a health care market footing and services centered around so-called "no-code" or"low-code" software.
Last year Booz Allen also acquired the remaining stake it did not already own in Tracepoint, a commercial cyber outfit focused on digital forensics and incident response.
In various earnings calls and at the investor day, Booz Allen executives have indicated the firm's greater level of interest in acquiring more businesses than previous years.
That activity would be the type of tuck-in or capability-based purchases that have shaped the majority of Booz Allen's acquisitions over its history, firm executives have said.
Booz Allen's advisers for the EverWatch transaction were Jefferies on the financial front, King & Spalding LLP for legal matters, and Avascent for strategic industry advisory services. EverWatch retained Baird as financial adviser and Moore & Van Allen PLLC as legal adviser.