Enlightenment Capital creates new intell player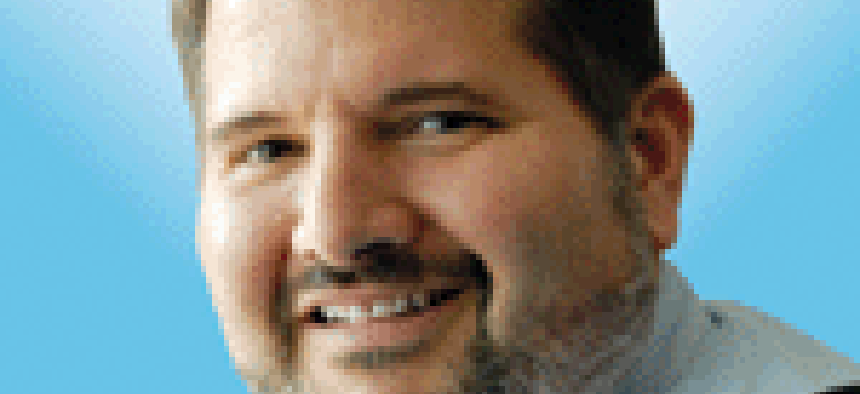 Enlightenment Capital has created a new player in the intelligence market by merging four of its portfolio companies to create Everwatch Solutions.
A new company has been formed in the government market to pursue opportunities in the intelligence community.
Investment firm Enlightenment Capital has formed Everwatch Solutions by pulling together four companies it has acquired to create a new entity with about 400 employees and $120 million in annual revenue.
Everwatch is based on amodel we've seen before with platforms such as Polaris Alpha and Six3 Systems, where several acquisitions were pulled together at one time to create a new and larger entity.
Jason Rigoli, a partner at Enlightenment, said this is the first platform where the firm has taken the controlling stake. Until this point, Enlightenment has only made minority investments.
Everwatch started as a conversation about how to build a business to meet the demands of the classified work, both at the Defense Department and the intelligence agencies, Rigoli said.
They decided to build a company that would support the intelligence community in four basic ways:
Support the collection of both signals and open source intelligence.
Process collected intelligence through software and big data analytics.
Develop software-driven solutions to respond to collected intelligence.
Services to support solutions deployed in the field.
"As we started to think about this opportunity set, we laid out a string of pearls to pull together," Rigoli said.
They made their first acquisition in 2017 and then others have been pulled in over the last five months. Due to customer sensitivities, Rigoli declined to name the four acquired companies.
But in researching Everwatch's management team of President Robert Miller and Chief Innovation Officer Jeb Pair, I determined that one of the companies is Ian, Evan and Alexander Corp. of Ashburn, Virginia, where Miller was president. Their website now directs you to the Everwatch web page.
The other is ACES Inc., which Pair founded. IEA acquired ACES earlier this year, according to the web page.
Both IEA and ACES do work in locations and in technical areas that Rigoli described to me.
Enlightenment's first acquisition worked primarily with the Defense Department and provided technical services around software engineering and development as well as analytics and support for deployed personnel, Rigoli said. This apparently is IEA Corp.
The other three supported intelligence agency customers with services related to human intelligence, open source collection and signal intelligence.
"Think Langley, Va., Fort Meade and Colorado," Rigoli said, referring to the customers based in those locations. ACES Inc. lists its locations as Columbia, Maryland and Aurora, Colorado.
Everwatch also has employees deployed with customers on five continents, Rigoli said.
"We have a few more pearls we want to string together," Rigoli said. The expectation is that Enlightenment will add one or two more companies in 2019. "We are still absorbing the three acquisitions we made over the last five months."
Because of much consolidation in the middle tier of government contractors, Rigoli said that Everwatch also will help fill a need for more companies in the $200 million-$2 billion range that are rich with intellectual property.
But as with other intelligence platforms, Everwatch will likely become a takeover target as it makes and integrates acquisitions.
Long term, Rigoli said being acquired is "Plan A but going public is a close Plan B."