Booz Allen sees certainties amid the turbulence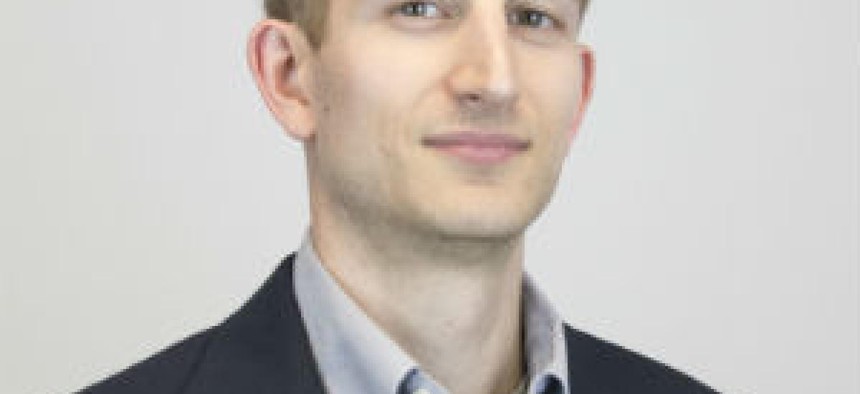 Elections and the changes they can bring are always an elephant in the room of sorts for government contractors even with many of those impacts falling in the bucket of intangibles.
On Friday, it was Booz Allen Hamilton's turn to acknowledge (or re-acknowledge in their case) Tuesday's vote and what that could mean for budgets as elements of uncertainty during the company's fiscal second quarter earnings call with investors.
Booz Allen and its government services peers are also quick to tout what they view as certainties while both candidates for president laid out their priorities during the campaign.
"There's also some issues that when we talk to our clients are top of mind to them and will not change," Booz Allen CEO Horacio Rozanski told analysts during the call Friday. "The cybersecurity of our critical infrastructure is a great example."
"Just in the last couple days, you probably saw the headlines about nation-state attacks on hospital networks in this country as COVID cases and hospitalizations surge," he said.
Other items Rozanski sees on the agenda for agencies no matter what include 5G, plus "the rise of China and the technological competition with China, the importance of (artificial intelligence) as a transformative force, both in national defense and in civil society over the coming years."
Also throw in his description of "the need to digitally transform our government both for effectiveness of mission, but also for efficiencies."
The broader backdrop Booz Allen sees partially underlies an improved outlook at least for the firm's current fiscal year. Booz Allen now sees revenue growth of 7-to-9 percent from fiscal 2020 sales of $7.5 billion and an adjusted profit margin in the low-to-mid 10 percent range.
Revenue in the second quarter climbed 11 percent year-over-year to around $2 billion with a 19-percent increase to $228 million for adjusted EBITDA – earnings before interest, taxes, depreciation and amortization.
Booz Allen previously indicated the coronavirus pandemic and disruptions to some contracts would create some impacts to its EBITDA figures.
That is because in many instances, reimbursements contractors seek from agencies through the CARES Act do not include the fee for profit. Chief Financial Officer Lloyd Howell said the second quarter lost EBITDA figure "dropped off even more" from the first quarter's $4 million per month.
COVID-19 is a second item of broad uncertainty Booz Allen readily acknowledges along with how that changes the mechanics of work for government agencies, plus hiring and onboarding of new talent for those contracts.
Rozanski said "nothing is business as usual at this point" regarding hiring, though Booz Allen reported headcount growth of 2.4 percent in the quarter to 24,638 versus the same period last year.
"Everything has had to be reinvented and retooled to match the current environment. We saw some decreases in attrition as a result of the environment," Rozanski said. It's a challenging labor market (and) continues to be.
"Some sectors of the economy don't look this way, but the talent that we look for, especially the technology talent, is still in very high demand," he said.
There is one other certainty for Booz Allen with respect to how it is evaluating potential acquisitions: capability-based tuck-in deals are the way forward if they present themselves.
"In today's environment, we're looking at a lot of potential deals, and we're leaning forward and trying to source additional deals, but holding the bar high," Howell said. "The nature of the companies that we're looking at has always been technical in nature, supporting the areas that we've long focused on, be it cybersecurity, AI, digital and so forth, and I don't see that changing. Clients are demanding more and more support in those areas."