Booz Allen's $725M deal for Liberty seeks more Salesforce, transformation skills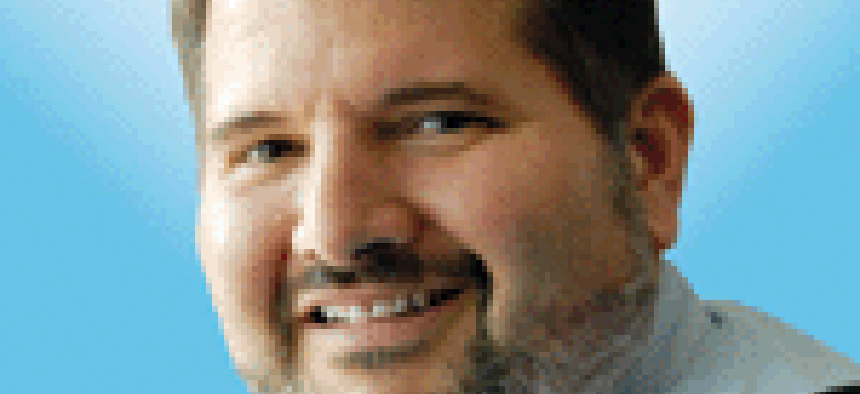 Booz Allen Hamilton is making a $725 million acquisition to bolster its offerings around several critical modernization capabilities that include solutions architecture and services focused on so-called low code/no code offerings like Salesforce.
The firm's first deal since 2017 will see them acquire Liberty IT Solutions, which has focused primarily on health care-related opportunities and particularly at the Veterans Affairs Department. Data from USASpending.gov tags the VA as the source of 99 percent of Liberty's prime contract obligations.
But the deal was driven more by the capabilities than a presence at any single customer, executives said in a Tuesday morning call with investors.
"You've heard us say over the years that we have three equal criteria for acquisitions -- strong strategic fit, values-based cultures and workforce, and compelling financials," said Booz Allen CEO Horacio Rozanski. "Not too many assets come close to our high standards."
Strategically, both companies have been focused on modernization and digital transformation efforts. The addition of Liberty will "better accelerate our ability to inject leading technologies into missions and increase growth in this fiscal year and beyond," Rozanski said.
Both companies share a culture that prizes innovation, mission-focus and a commitment to helping customers transform how they do business, Rozanski added.
He also called the deal financially attractive because it immediately have a positive impact on Booz Allen's revenue and margin growth.
Liberty brings to Booz Allen a $2 billion backlog of digital transformation work that it has built over the last 18 months. The nearly 600 Liberty employees include 140 Salesforce architects, administrators, managers and developers. More than 70 Salesforce projects and production-scale implementations are in Liberty's portfolio.
"As the government pushes to accelerate the modernization of IT systems to increase efficiencies and improve outcomes, this acquisition will strengthen our ability to meet their critical needs," said Kristine Martin Anderson, a Booz Allen executive vice president.
"Their work at VA has been transformative and we are confident that their work across health is and will be even more transformative in combination with ours," Rozanski said.
An acquisition is a rarity for Booz Allen compared to many of its peers. But Rozanski said that the company will make a deal when it sees it being an accelerator. Buying a company can take years off the build it yourself approach.
"That's what Liberty will do for us and we're pretty confident of that," he said. 
Booz Allen expects the acquisition to close by the end of June, when the first quarter of its 2022 fiscal year ends.
Jefferies served as Booz Allen's financial adviser with King & Spalding the legal advisor. Booz Allen also hired PwC for accounting and tax advising help and Avascent for strategic industry advisory services.
Baird was Liberty's financial adviser with Holland & Knight the legal adviser.