Inside Booz Allen's argument that its EverWatch acquisition should proceed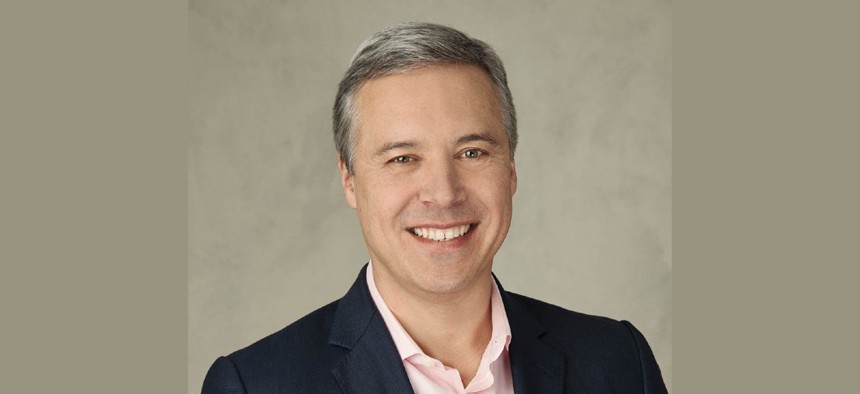 We go through the buyer's response in court to the Justice Department's lawsuit against the proposed transaction.
During Booz Allen's fiscal first quarter earnings call with investors Friday, CEO Horacio Rozanski defended the company's proposed $440 million acquisition of EverWatch as it faces an antitrust lawsuit.
Rozanski said listeners on the call should read through Booz Allen's response filed July 22 to the Justice Department's lawsuit seeking to block the transaction.
"I'm not a lawyer, so I'm just going to let you read that answer. I think it's very well done and it stands for itself," Rozanski told analysts, adding it is a "comprehensive view .... of what is the right way to proceed and why we believe acquisitions like EverWatch are both good for us and good for our clients."
Across 34 pages and 62 total responses to each DOJ allegation, Booz Allen pushes back against the department's notion that the transaction will essentially create a monopoly at the National Security Agency for signals intelligence work.
The contract DOJ highlights in its push against the transaction is called Optimal Decision -- a recompete of work Booz Allen has performed for NSA for over 21 years and one EverWatch had identified as a prospective takeaway opportunity.
Optimal Decision's value remains sealed, but Booz Allen characterizes that five-year contract as "worth a small percentage" of the purchase price.
In its response, Booz Allen also points to its own filings that indicate 14 companies showed initial interest in competing for the contract even though they and EverWatch are the only two to submit a letter of intent.
Booz Allen argues that the contract would be worth a "small fraction" of the billions of dollars in these kinds of opportunities the combined entity would be better positioned to compete for: national cyber, classified digital, intelligence community and defense technology.
Lockheed Martin, Raytheon, Peraton and General Dynamics are among the companies Booz Allen identifies as the largest contractors and hence competitors for NSA procurements.
Booz Allen's position is that with EverWatch in the fold, it would become "an even more credible competitor" to challenge that "small set of large systems integrators."
No one competing for the contract even knows when NSA will release a request for proposals for it, according to Booz Allen's filing. The agency says the final RFP's reveal is "imminent," according to the filings, while a deadline for proposals would be anywhere between 30 and 45 days later.
One main crux of DOJ's argument is that Booz Allen essentially bought out a competitor for a key portion of its business to guarantee that the combined entity will win the contract, which means both companies are now incentivized to reduce their investments and increase prices to NSA.
For its part, Booz Allen says it is not aware of any instance where it competed with EverWatch on a head-to-head basis for anything let alone a signals intelligence contract.
The due diligence process regarding EverWatch was where Booz Allen first learned of the former's interest in pursuing the contract and had projected a certain percentage probability of winning that is redacted, according to the acquirer's response to DOJ.
Booz Allen went on to say that its team responsible for the Optimal Decision bid now knows of EverWatch's pursuit of that contract because DOJ revealed it in the lawsuit, including allegedly "competitively sensitive information."
A large portion of argument number 51 in Booz Allen's response remains redacted: a certain portion of its transaction agreement with EverWatch that was of concern to DOJ.
DOJ claims the agreement requires EverWatch to get Booz Allen's approval before entering into any contract of at least $500,000 in value and that the buyer has veto rights over the selling company's bid for Optimal Decision.
Booz Allen says in general terms that is not the case and that while the agreement's exact language is redacted, the companies changed the terms in an attempt to clear up any perceptions DOJ had that it would limit or restrict "EverWatch's ability to aggressively bid on any government contract (including on the still yet to be released Optimal Decision RFP)."