Business as usual: Regulators seek more info on L3Harris-Aerojet transaction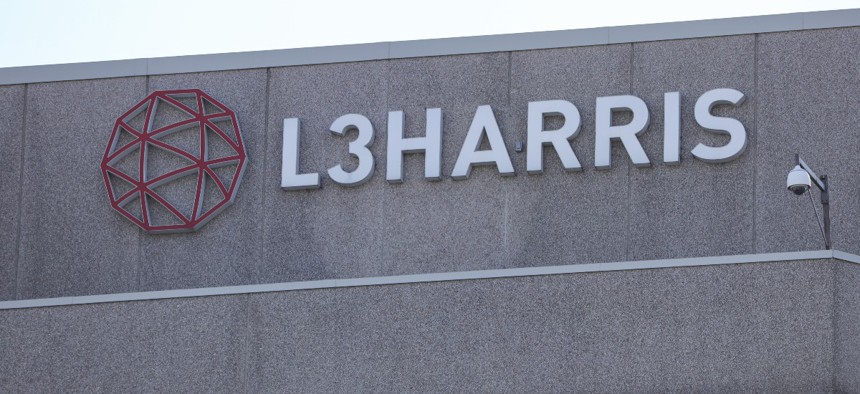 The Federal Trade Commission asking L3Harris Technologies "tell us more" about the acquisition of Aerojet Rocketdyne carries on the norm of lengthy antitrust reviews involving large defense industry transactions.
Wednesday's announcement that federal antitrust regulators want more information from L3Harris Technologies on its proposed acquisition of Aerojet Rocketdyne might be this year's least surprising development so far.
Business as usual is the way to look at it. Large defense hardware companies just tend to get more scrutiny on the antitrust front when they agree to combine, and in some instances a full year after they announce their intentions.
Other than all that went on with Booz Allen Hamilton and EverWatch, mergers and acquisitions involving government technology and professional services companies tend to get through the antitrust process within one and three months.
Contrast that with how Northrop Grumman waited nine months to get the green-light for closure of its Orbital ATK purchase in 2018.
Then in early 2022, Lockheed Martin walked away from its own agreement to acquire Aerojet after almost 12 months of waiting for such approval and then learning the Federal Trade Commission would sue to block that transaction.
Fast forward to now, and this time the Federal Trade Commission has sent a second request to L3Harris and Aerojet regarding their agreement announced in January. The FTC is essentially zooming its microscope further on what an L3Harris-Aerojet combination would mean for the defense industry and end customer.
It is worth noting that Aerojet is the largest remaining independent supplier of liquid and solid-fuel rocket motors, which puts the company in a unique position within the supply chains of other blue chip defense hardware companies.
Aerojet's annual financial report indicates that of its $2.2 billion in revenue for 2022, around 51% was from sales to Lockheed and Raytheon Technologies.
L3Harris would further grow its role as a merchant supplier to industry peers if the Aerojet agreement clears the regulatory hurdle.
In L3Harris' announcement of the second request Wednesday, the company noted that the FTC's notice now extends the required waiting period to another 30 days for after they and Aerojet comply.
The FTC could also end the waiting period sooner, which would allow for closure that both companies continue to expect to happen this year.
L3Harris' chief executive Chris Kubasik presented the business case to investors in February as to why they should see the acquisition as a good thing for both companies involved.
Whatever the FTC is looking further at is in a place we cannot see. But Kubasik's comments to CNBC in January at the time of original announcement (in the video below this story) are worth highlighting again as to how L3Harris is likely explaining it all.
"Weapons systems, space propulsion, no overlap, no vertical integration—and then they're going to look at the concept of merchant supplier," Kubasik said. "It's an interesting term, it basically means will you sell your products to whomever you need to."
"We're going to maintain it, we absolutely want to sell these to the primes, to the [original equipment manufacturers], to the end user," Kubasik added.
The FTC's second request is merely its way of asking L3Harris for more granular detail on that position, or in essence to "Tell us more please."
Below is an interview Kubasik did in January when the acquisition was first announced.