Lockheed-Aerojet deal is kaput. So what's happens now?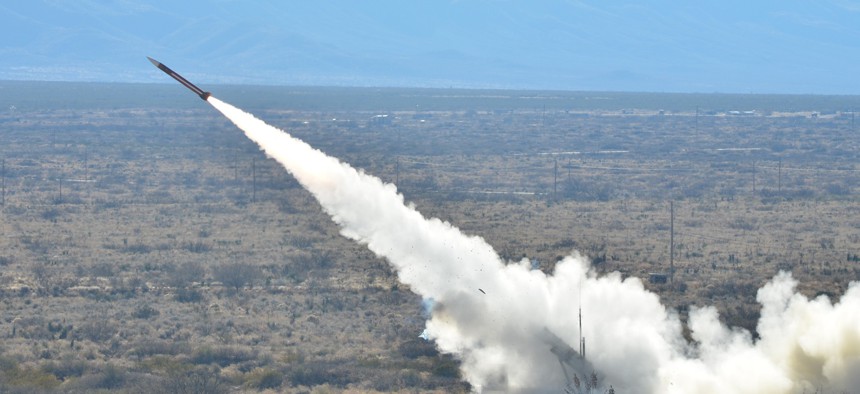 Lockheed Martin has cancelled its attempt to acquire Aerojet Rocketdyne but the world's largest defense company can at least say it can get back to normal business. For Aerojet, it's a different story.
Lockheed Martin has pulled the plug on its acquisition of Aerojet Rocketdyne after weeks of scrutiny from U.S. antitrust regulators and before all parties were slated to go to court over the matter.
Announced Sunday during the Super Bowl, Lockheed's termination of the agreement to buy Aerojet for $4.4 billion comes after the Federal Trade Commission in late January filed a lawsuit to block that transaction.
If the trial had taken place, it would have been the first litigated defense merger in decades.
The FTC argued that if absorbed into Lockheed, Aerojet's platforms products would be less accessible to other defense companies either because of higher prices or outright denial of access. Aerojet acts as a merchant supplier to all large hardware firms in the industry that build space systems and missiles.
In Lockheed's statement announcing the end of the transaction, CEO Jim Taiclet restated the company's counter-argument that bringing Aerojet into the fold would result in greater speed in developing large weapons systems and more cost efficiencies in the supply chain.
"Our planned acquisition of Aerojet Rocketdyne would have benefitted the entire industry through greater efficiency, speed, and significant cost reductions for the U.S. government," Taiclet said. "However, we determined that in light of the FTC's actions, terminating the transaction is in the best interest of our stakeholders."
So where to now for both companies now that they will not become one? For one, the merchant supplier relationship will live on between them.
On Thursday at the Cowen Aerospace/Defense & Industrials Conference, Taiclet suggested acquisitions are still on the table for Lockheed that would obviously be "smaller scale than (Aerojet)."
Think Lockheed's purchase of the i3 hypersonics business that closed nearly three months after Taiclet joined the company as CEO.
Deals need to fit "a specific capability that we can fill in the road map with and show our customer," Taiclet said.
As for Aerojet? Well, it's complicated. Clearly a sale to one of Lockheed's blue chip hardware peers is off the table as the FTC has evidently drawn a line in the sand on consolidation involving large defense companies.
They have officially declared themselves for sale, but has bigger internal matters to deal with before considering another attempt.
Aerojet announced Feb. 1 an internal investigation into Warren Lichtenstein, a noted private equity figure and the company's executive chairman since 2016.
Lichtenstein's holding company Steel Partners owns 4.9 percent of Aerojet's stock and has put forth nominations to replace both CEO Eileen Drake and three other board members, of which she is also one.
In its announcement of the investigation, Aerojet said Lichtenstein is forcing a disruptive proxy contest driven by "personal concerns and (a) desire to secure his board position and gain leverage" as the company's internal probe continues."
For its part, Steel Holdings responded on Feb. 2 that its roster of candidates was merely "assembled to help the company thrive if it needs to pursue a standalone future."
Aerojet's future being completely in the balance is the only snap judgment we will make on this post-Super Bowl Monday. They will not even get paid a reverse breakup fee from Lockheed for all this trouble.
Shares in Lockheed were 2.5 percent lower and Aerojet's were down 5.5 percent in the 12 p.m. Eastern hour.