VA backs off $400M document conversion award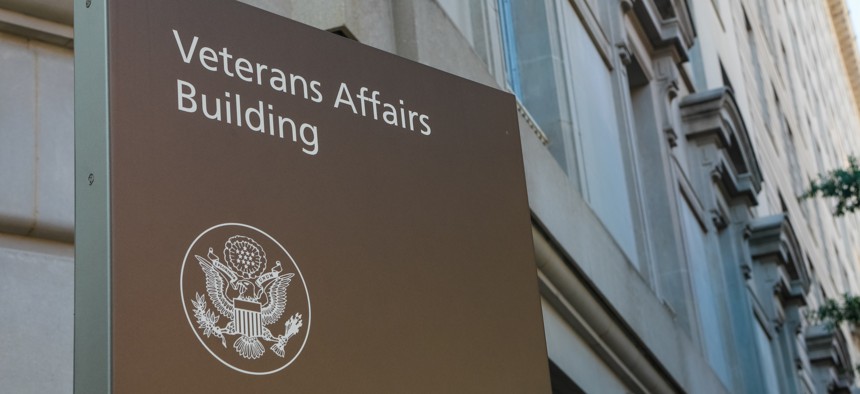 The Veterans Affairs Department will reopen discussions with General Dynamics IT and GovernmentCIO, get revised proposals and make a new award.
An ongoing protest battle between General Dynamics IT and GovernmentCIO has taken another turn after the Veterans Affairs Department has decided to reconsider a $400 million award to GDIT.
In a letter to the Government Accountability Office, VA is asking for the dismissal of a protest filed by GovCIO now that the department is undertaking a corrective action in response to those complaints.
VA made that decision less than 10 days after GovCIO filed the protest on Aug. 17, which is a strong indication that the department believes GovCIO would likely have its protest sustained by GAO.
Among the steps VA says it will take are reopening discussions with bidders, evaluating revised proposals, and making a new best-value tradeoff analysis as part of the new award decision.
In its protest, GovCIO complained that VA didn't hold discussions with the company that would have cleared up what VA saw as ambiguities in the company's proposal. GovCIO also said only its bid was re-evaluated after an earlier protest by GDIT, putting more scrutiny on its proposal than GDIT's.
Other allegations from GovCIO involved how relevant experience and past performance were evaluated. The VA's proposed corrective action is an effort to address GovCIO's complaints about the department's conduct.
But VA's letter does not mention the allegations GovCIO made against GDIT.
GovCIO raised concerns about GDIT and Exela Technologies, a company with document scanning technologies. GovCIO claimed that GDIT pressured Exela to drop out of GovCIO's team.
The battle between GovCIO and GDIT goes back to late 2022, when VA picked GovCIO to be the prime contractor for a project to convert military files to electronic records. GovCIO won on a bid of $246.1 million. GDIT filed a protest in January, complaining about how VA conducted the evaluations.
GAO ruled in March that VA had made mistakes and needed to re-evaluate proposals. During that re-evaluation, VA picked GDIT as the winner on a bid of $400 million, which led to GovCIO's protest.
There is no timeline for VA to make a new award decision. The process may need a few months for discussions and revised proposals to be submitted and evaluated.
Given that VA started with GovCIO and then switched to GDIT, we'll likely see another protest no matter who gets picked when VA makes its third attempt at an award.