General Dynamics IT, GovCIO switch roles in $400M protest battle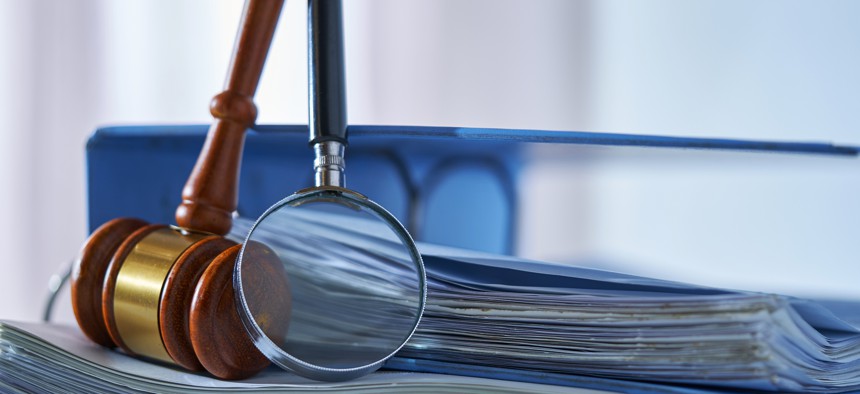 The companies have each won, lost and filed protests over the electronic file conversion contract at the Veterans Affairs Department.
The battle between General Dynamics IT and GovernmentCIO over a $400 million Veterans Affairs Department contract is once again in the protest phase.
But the roles are reversed this time. GovCIO is now the protester instead of GDIT.
In late 2022, GovCIO won the contract to convert military files into electronic records. The company submitted a bid of around $246.1 million for the contract known as File-to-File Conversion Service with File Indexing Management.
GDIT protested in January, arguing that the evaluation was improper and that GovCIO wasn't capable of meeting the requirements.
The Government Accountability Office found the VA's evaluation wasn't consistent with the solicitation and that the department also adequately document its decision to pick GovCIO. GAO told VA to re-evaluate proposals and make a new award decision.
VA then went the other way and awarded the contract to GDIT, submitted a bid of $400 million.
It comes as no surprise that GovCIO filed its own protest at GAO, alleging multiple mistakes by VA and improper actions by GDIT.
Washington Technology has obtained a redacted version of GovCIO's protest, which goes into detail about its allegations.
It's important to highlight that the protest is GovCIO's argument. GDIT officials declined to comment.
GovCIO's allegations against GDIT mainly revolve around Exela Technologies, a company with document scanning technologies. GovCIO claims that GDIT pressured Exela to stop working with GovCIO, plus that GDIT did not tell VA that Exela sold a portion of its scanning business.
GovCIO claims GDIT's actions violated antitrust principles and are a restraint on trade.
GovCIO also makes several allegations of mistakes by VA, such as not opening discussions with the company to clear up ambiguities.
VA only re-evaluated GovCIO's bid after GDIT's protest and that subjected "GovCIO to a far more exacting and scrutinizing standard," the GovCIO protest alleges.
That led to an unfair apples-to-oranges comparison of the proposals, according to the protest.
Several other allegations are redacted, but appear to deal with relevant experience and past performance.
GovCIO filed its protest on Aug. 17 with a GAO decision due Nov. 27.