Veterans Affairs may add large businesses to recompete of $1B transformation vehicle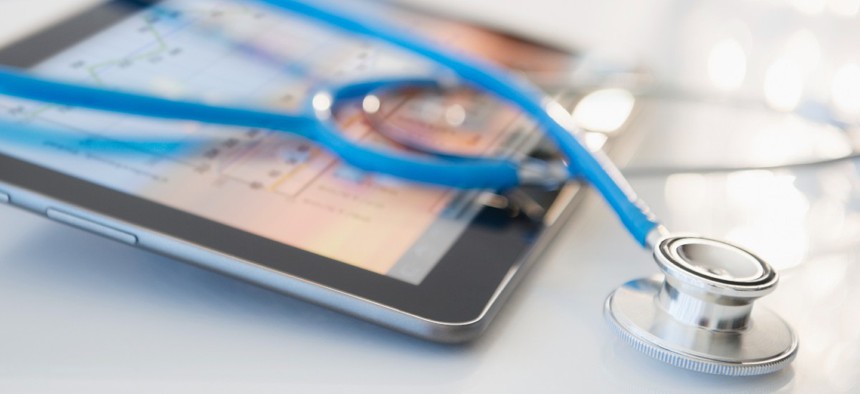 The VA's Veterans Health Administration is sounding interested in having large businesses also become a part of the contract.
The Veterans Affairs Department is sharing more on how the next version of its $1 billion health care modernization contract vehicle might change from the current edition.
Six service-disabled, veteran-owned small businesses hold seats on the Integrated Healthcare Transformation contract, which was awarded in 2020. Only SDVOSB companies could bid on the vehicle and they compete for task orders to modernize health care system for veterans.
Now the VA's Veterans Health Administration sounds interested in adding larger businesses as part of the vehicle's next iteration dubbed IHT 2.0, according to a sources sought notice posted Monday.
If VHA's idea comes to fruition, the new IHT 2.0 vehicle will have an unrestricted pool alongside the SDVOSB track. Industry responses to that proposal are due by 10 a.m. on Wednesday as VHA continues its work to build the final solicitation.
The new notice includes draft criteria for contracting officers to use in determining whether a task order should be competed in the unrestricted or SDVOSB pool.
Each task order solicitation should be preceded by market research to evaluate whether two or more certified and capable SDVOSB primes can perform the work. That test will apply to task orders with a ceiling value of at least $125 million.
In April, VHA added $450 million to the current contract's ceiling value that is now approximately $1.4 billion. VHA has obligated approximately one-third of that increased and March 2030 is slated as the last month to order, according to GovTribe data.