Air Force chooses 3 dozen for $32B training system recompete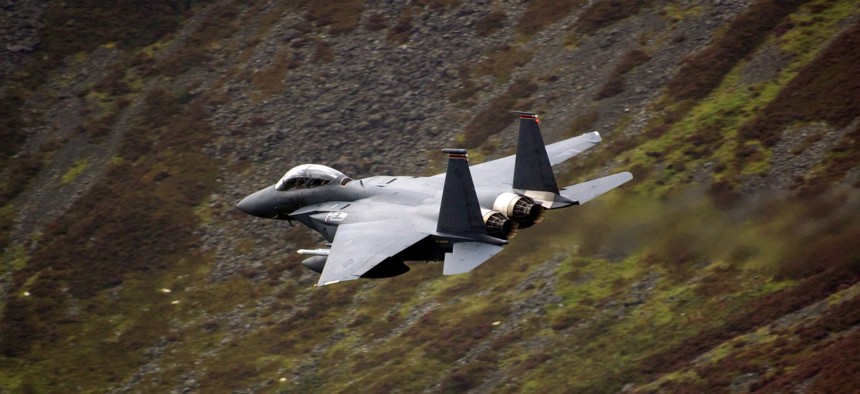 This is iteration number four of the Training Systems Acquisition vehicle that covers a broad range of products.
The Air Force has awarded 36 companies positions on a potential 10-year, $32.5 billion contract vehicle to continue producing training systems for aircrews and maintenance teams.
The service branch received 37 bids for this fourth iteration of the Training Systems Acquisition vehicle, which means only one contractor did not get selected for an award. Work will take place in the contiguous U.S. 48 states and international locations, the Defense Department said in its Wednesday awards digest.
Companies on the TSA IV vehicle will be responsible for the analysis, design, development, production, installation, integration, test, database generation and sustainment of training systems.
Sustainment activities that support fielded simulation systems include modification, upgrades, maintenance and follow-on production work.
Awardees are as follows:
Aero Simulation
Aero XR Solutions
Aerospace Training Systems Partners joint venture
Alion Science and Technology Corp. (now integrated into HII)
American Systems Corp.
Aviation Training Consulting LLC
Azure Training Systems joint venture
Boeing
Booz Allen Hamilton
CACI International
CAE
Collins Aerospace (a business segment of Raytheon Technologies)
Craig Technical Consulting
CTE II joint venture
Cymstar
Delaware Resource Group of Oklahoma
Falconry Training Solutions joint venture
Fidelity Technologies
FlightSafety Services Corp.
General Dynamics
HII
Innovative Training Solutions LLC
J.F. Taylor
Lockheed Martin
Logistic Services International Inc.
Northrop Grumman
Nova Technologies
Phoenix Defense Ventures
Pinnacle Solutions
PTC Solutions joint venture
Radiance Technologies
Science Applications International Corp.
Spirit Simulation
TRU Simulation + Training
Veraxx Engineering
Vertex Aerospace (now part of V2X)
Substantially all of the notable incumbents from the current TSA III contract were selected for the recompete. L3Harris Technologies is an incumbent not on the list of TSA IV awardees.
The TSA III contract was awarded in the summer of 2015 and is slated to expire in August 2025.