Army awards 12 seats on $450M modernization vehicle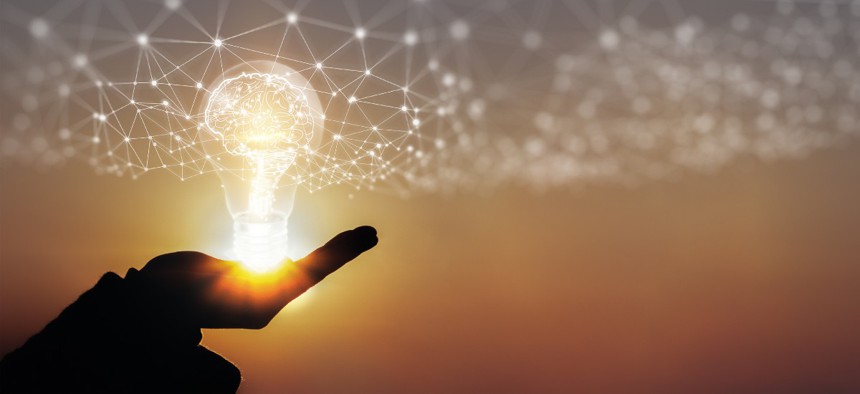 The Army has awarded 12 companies positions on a potential 10-year, $450 million contract vehicle geared toward the service branch's broader modernization and transformation efforts.
A total of 27 firms submitted bids for the contract, the Pentagon said in its Wednesday awards digest.
Companies on the Army Modernization Priorities vehicle will compete for task orders to work on enabling and accelerating the branch's capabilities for its overmatch concept, which prioritizes overwhelming advantages over an adversary to a more significant margin than in traditional warfare.
Solicitation documents available via GovTribe highlight the Army's focus on new technology discovery and transition, technical area support and organizational capabilities.
Awardees are as follows:
Alion Science and Technology (now integrated into HII)
Barbaricum
Booz Allen Hamilton
By Light Professional IT Services
Charles Stark Draper Laboratory
Enterprise Information Services LLC (now integrated into Cognosante)
Leidos
Northrop Grumman
Parsons
Peraton Labs
Rockwell Collins (now part of Raytheon Technologies)
Sierra Nevada Corp.
The AMP MAC IDIQ vehicle is the successor to the Advanced Expeditionary Warfare Development contract awarded in 2015 at a ceiling of up to $800 million. GovTribe data indicates the Army has obligated approximately 53% of the obligations against that ceiling since.
Northrop Grumman, Parsons, the Rockwell Collins bid and Sierra Nevada appear to be the most notable newcomers to the new vehicle.
Leidos is an incumbent that will continue onto the new vehicle. Leidos has received the largest volume of orders to-date at $238 million, according to GovTribe data.