Booz Allen dinged for management plan in lost $2.5B NSA contract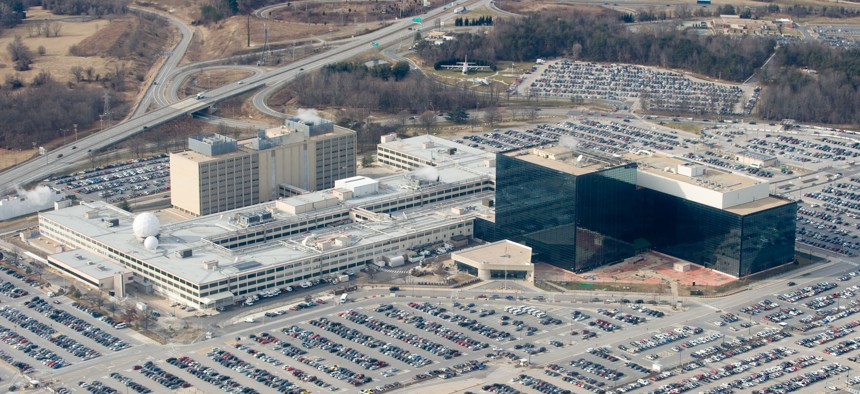 Booz Allen Hamilton and CACI International received nearly identical evaluations for a $2.5 billion National Security Agency contract, but CACI's price was lower by 10% and that guided NSA's decision on which bid was the better value.
That conclusion has been the crux of a long-running protest battle that Booz Allen has waged involving the NSA's FocusedFox contract. We have written about the Government Accountability Office's ruling against Booz Allen, but now we have more insights after GAO released a public version of its decision.
Booz Allen bid a price of $2.7 billion for the intelligence analysis and cybersecurity expertise contract. Leidos was a third bidder and also lost its protest in a late April decision. Leidos' labor rate proposals apparently sunk its bid.
For Booz Allen, its fatal flaw went beyond the fact that CACI had the lower price. NSA also liked parts of CACI's management approach that the agency felt Booz Allen lacked.
More specifically, NSA had concerns that Booz Allen's proposed functional leads were not proportionate to the underlying labor categories and it lacked details about certain aspects of recruitment
NSA also found some issues with costs in Booz Allen's proposal and added another $48.8 million to the price tag, GAO wrote.
One of Booz Allen's complaints is that NSA didn't engage in discussions after the agency took corrective action to address earlier protests that Booz Allen and Leidos filed. Booz Allen felt that the decision to not conduct discussions was "superficial and arbitrary," according to the decision.
But GAO dismissed that argument because the solicitation said NSA was not going to conduct discussions unless it later decided to. That part of Booz Allen's protest should have been raised earlier in the process. Booz Allen didn't include that argument in its first protest in November, so GAO said now it is too late.
Booz Allen and Leidos are the incumbents on two of the contracts being consolidated into FocusedFox. In addition to the healthy contract value, that history explains why both companies have fought so hard to retain the work.