Labor rates sunk Leidos' bid for $2.4B NSA contract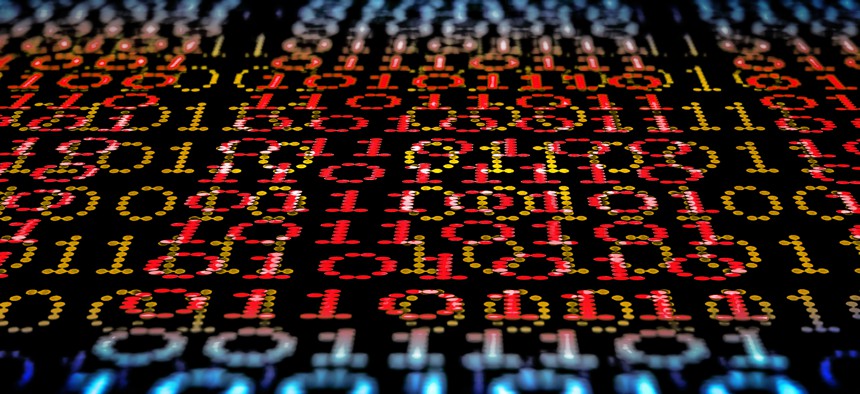 A decision on Booz Allen Hamilton's protest is still pending, but the Government Accountability Office's ruling on Leidos' protest gives a first peek inside the National Security Agency's evaluation.
Across a market where the competition for talent is tight, it shouldn't be a surprise that labor rates would be the breaking point between winning and losing.
It appears that Leidos' plan on how it would staff a $2.4 billion National Security Agency contract sunk that company's proposal in the NSA's eyes.
The Government Accountability Office has denied Leidos' challenge of the award that went to CACI International. The five-year contract called FocusedFox provides analysts and other networking and cybersecurity expertise to bolster the NSA's analysis capabilities.
According to the decision, Leidos scored a Good rating to CACI's Outstanding rating for the "ability to staff" factor in the evaluation. Both companies received the same Good ratings for management approach and Acceptable for small business participation.
CACI's probable cost was $2.49 billion versus Leidos' $2.42 billion bid.
But Leidos apparently submitted labor rates that on average were 2% lower than the government's independent cost estimate. CACI's labor rates either met or exceeded the cost estimates.
Leidos' labor rates "presented a low to moderate risk of unsuccessful performance," while CACI was rated a low risk, GAO said in its now-unsealed ruling.
"While Leidos and CACI were substantively equal with respect to their management proposals, the ability to staff factor was a significant differentiator between the two proposals," GAO wrote.
Leidos' protest challenged that finding and claimed the NSA didn't adhere to the solicitation's criteria for scoring proposals and evaluating the staffing aspect.
The company didn't like how the NSA did its scoring and claimed that it didn't do a substantive analysis. But GAO rejected that argument because NSA showed it followed the process described in the solicitation, including the determination of risk the agency saw in the proposals.
Leidos also argued that as the incumbent on the work at NSA, it has employees on the contract now at or below its proposed rates for the new contract and therefore should not be seen as a risk. But GAO disagreed, ruling that argument was irrelevant.
CACI won the contract in the fall. Leidos and Booz Allen Hamilton filed protest on Oct. 31. NSA took a corrective action in November and re-awarded the contract to CACI in February.
Leidos returned with a protest on Feb. 14. Booz Allen filed a protest the day before, but GAO hasn't ruled on it yet. That deadline for a decision is May 24.
If CACI clears that protest, it would be another big win for the company. GAO recently denied Peraton's protest of a $5.4 billion Air Force contract for enterprise IT-as-a-service support. That is the largest contract win in CACI's history.