CACI can now book its $2.4B NSA win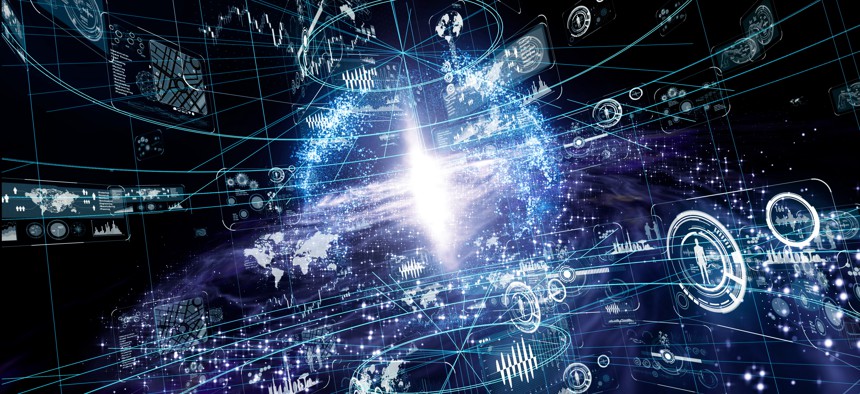 With the last remaining protest denied, CACI can move ahead on this intelligence and cybersecurity contract called FocusedFox that is now in the win column.
The apparent final shoe has dropped in CACI International's favor after the company fought off challenges to its win of a $2.4 billion National Security Agency contract for intelligence analysis and cybersecurity services.
The Government Accountability Office previously denied a protest by Leidos because of issues with the labor rates it proposed. GAO has now denied another protest from Booz Allen Hamilton.
GAO released the Leidos decision earlier this month, but the Booz Allen decision was only made on Friday (May 19). A public version of that decision hasn't been released yet.
Leidos and Booz Allen challenged the evaluation of proposals but each raised separate complaints about the process, which is apparently why GAO is issuing separate decisions. Leidos argued that the agency didn't conduct a proper best-value determination. Booz Allen challenged NSA's cost evaluation.
We'll report on the details of the Booz Allen decision after NSA, Booz Allen and CACI agree on the public version.
An extra sting for Leidos and Booz Allen is that the companies were the incumbents on the predecessor contracts that NSA consolidated under this new procurement called FocusedFox.
For CACI, the win essentially counts as two takeaways in one bid. The company has not responded to a request for comment.
GAO's decisions regarding FocusedFox follow an April protest decision in CACI's favor involving a $5.7 billion Air Force contract for enterprise-IT-as-a-service work. That Air Force contract is the largest win in CACI's history.
In just over a month, CACI can place a combined $8.1 billion in contract ceiling value in the win column from just two awards. Not a bad spring.