Round 9: Air Force adds 30 more companies to JADC2 connectivity program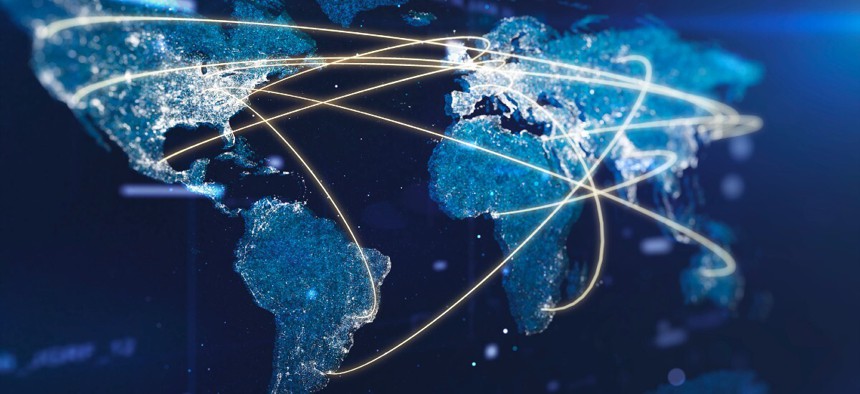 The military continues to cast an open net across industry for networking and communications technologies.
The Air Force has selected a new batch of 30 companies to join an estimated $950 million program for building a new system to gather and send information across different systems and platforms in the field.
Round number nine of awards announced Thursday pushes the number of firms involved in the U.S. military's Joint All Domain Command and Control effort to 216.
Companies chosen in the new group are as follows:
Agile Defense
Altagrove
Autonodyne
BMC Software
Clear Creek Applied Technologies
Colossal Contracting
Confluent
Draper
EpiSys Science
Epoch Concepts
FGS
ICR
InfoSciTex
Innoflight
Intrinsic Enterprises
Jasper Solutions
Memcomputing
Nteligen
Oceus Networks
Orbital Insight
Patrocinium Systems
Radiance Technologies
RKF Engineering Solutions
RUAG Space USA
Siemens Government Technologies
Sigma Defense Systems
SRI International
Sterling Computers
Terbine
Vannevar Labs
Participants in the JADC2 program work on maturing, demonstrating and proliferating the capabilities needed for open systems design, modern software and algorithm development.
The Defense Department's goal for JADC2 is for it to be an open architecture that allows for quicker integration of new information and communication technologies as they evolve.
JADC2 is also envisioned as a unifying connection of platforms, systems and weapons across all the service branches amid efforts to drive modernization efforts and integrate domains.