Round 8: Air Force signs more companies up to JADC2 networking effort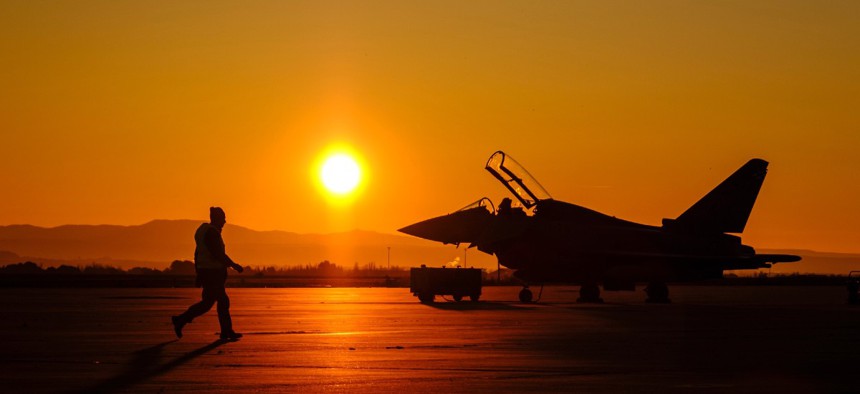 The Air Force has made yet another round of nearly two dozen awards as part of an estimated $950 million program to build a new system for gathering and sending information across different systems and platforms.
Round eight of selections announced Friday pushes the number of companies involved in the Joint All Domain Command and Control effort to 186.
Awardees for this latest block are as follows:
ADDX
Applied Information Sciences
AT&T
Atmospheric & Space Technology Research Associates
BrainGu
Capella Space
Credence Management Solutions
Cyberspace Solutions LLC
Edge Technologies
EOS Defense Systems USA
Exfo America
Hermeus
Ierus Technologies
Labelbox
Nalej
OST
Praeses
Real-time Innovations Inc.
Riverside Research Institute
Saber Astronautics
Shared Spectrum Co.
Shield AI
Skylight
Sparkcognition Government Systems
Tenet 3
Trace Systems
Ultra Electronics
All companies participating in JADC2 are tasked to focus on the maturation, demonstration and proliferation of capability with respect to open systems design, modern software and algorithm development.
JADC2's concept is to be an open architecture that allows for more rapid integration of new information and communications technologies.
The Air Force is seeking to set up a unifying connection of platforms, systems and weapons across all the service branches as they look to drive modernization efforts and integrate domains.