LMI builds for the future with private equity investors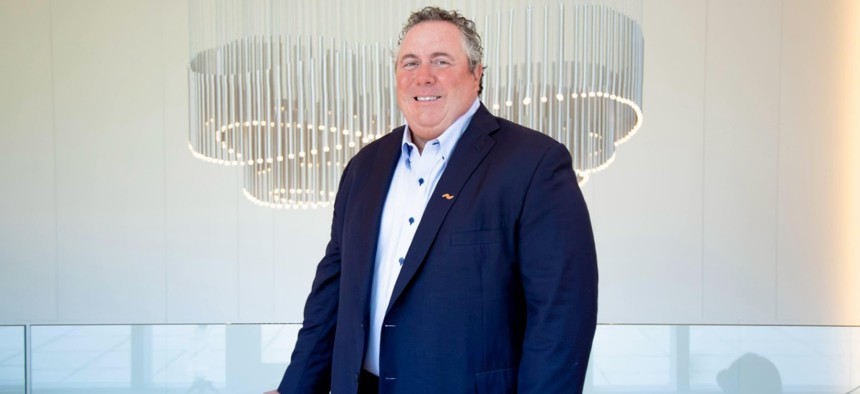 The government consulting firm has landed a consortium of investors to fuel its next phase of growth as a for-profit company.
LMI knew exactly what it wanted when the nearly six-decade old government consulting firm went out looking for an investor to buy its for-profit subsidiary.
The acquirer is in fact this consortium of investment firms:
Declaration Partners, backed by the family office of Carlyle Group co-founder David Rubenstein
Capitol Meridian Partners, founded by Carlyle alums Adam Palmer and Brooke Coburn
22C Capital
No terms were disclosed regarding the transaction, but all parties expect it to close in the third quarter.
LMI CEO Doug Wagoner laid out for me what they were looking for in an investor: Preserve the workplace culture, be involved for the long-haul and have an understanding of the government services market.
When I asked Wagoner about the game plan for telling LMI's employees about what's happening, he said the senior leadership team spent an equal or greater amount of time deciding on how to talk about what would not change for the workforce.
That same concept applied for the employee town halls to tell them about the transaction and field any questions from staffers.
"I actually made a joke that the person going through the most change is me, because I'm the only one getting a new boss," Wagoner recounted. "I said to everyone else: 'You have the same boss, you have the same customer, same benefits (and) pay.'"
For context: Wagoner joined LMI as chief executive two years ago amid a period of one change after another. One priority of his was to reiterate that the strategy laid out by its board of directors would continue as-is.
What is changing now? The for-profit business will keep the LMI name and substantially all of its the more than 2,000 employees. The nonprofit organization has been rebranded to the NobleReach Foundation and be governed by LMI's current board of directors.
Tysons, Virginia-headquartered LMI was originally founded in 1961 as a federally funded research-and-development center specializing in helping the government solve problems with logistics.
Data analytics and management consulting are the other two main lines of business at LMI and remaining so post-transaction, Wagoner said.
LMI probably could have reach its goal of $750 million in annual revenue by 2025 under the firm's current path, Wagoner said.
The firm posted $419 million in revenue during 2021, up from $397 million in 2020, which includes a blend of organic growth and acquisitions such as last year's purchase of Suntiva to add more public health and defense work.
But the acceleration of digital transformation trends is pushing LMI to not just deliver its solutions on a faster turn, but also get more of them into the government customer's hands.
"We have some great capabilities, some great past performance that we want to leverage now," Wagoner said. "We want to leverage it quicker than just the usual RFP (request for proposals) process."
The other type of process becoming less desirable on the government's part is the one that sees teams huddle together, come up with ideas, experiment, put the findings and ideal next steps in a white paper, send them to the agency, and wait for the customer's direction.
"By the time you actually deliver something, you've lost that technology edge against our adversaries," Wagoner said. "Using our mission knowledge, we can see and anticipate what challenges they have, develop prototypes and have iterative development with them. That's been very successful for us, we want to accelerate that and that's what this capital will do."
Having that additional investment from the outside is not just for the work of growing LMI's current book of business, but also for identifying opportunities to acquire other companies that add new customers and service offerings.
Wagoner identified data analytics, artificial intelligence and cybersecurity as the technology areas of interest for potential acquisitions. Having a greater presence with intelligence agencies is on the list for adding new customers, along with how space and logistics can go together.
That means the $750 million-revenue goal may become a different figure as LMI moves on its strategy.
"We want to accelerate to the 750 and go beyond that, and really get into being a top 20-top 25 provider in the government services space," he said.
KippsDeSanto & Co. acted as the lead financial adviser to LMI, while Macquarie worked in the same capacity for the investment consortium. Latham & Watkins, Sidley Austin and Paul Weiss advised the investors on legal and other matters related to the transaction.