Noblis' evolution told by this foray into solutions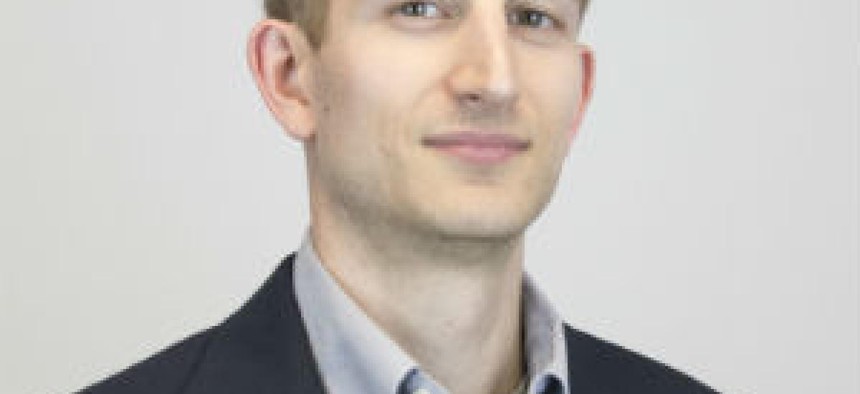 At first glance, a series of launches of new digital solutions looks right up the alley of Noblis as it looks to help agencies get a better handle on their technology modernization agendas.
Which in one sense it is, given how Noblis focuses its efforts on where science and technology intersect. Launch number one for instance focuses on a cybersecurity offering, which Noblis designed for agencies and cloud hosting providers to use automation in their compliance processes.
But in another sense, Noblis executives I spoke with in the week leading up to Monday's official launch of the cyber offering also highlighted it as showing the organization's evolution and that of the government market.
"Solutions are a natural extension of the value proposition we've already been delivering to our customers," said Mile Corrigan, senior vice president of Noblis' federal civilian portfolio. "It allows us to extend our subject matter expertise in a new way (as) we continue to automate and deliver our expertise more rapidly."
Consider how Noblis traditionally operated: its teams would conduct experiments and then write and deliver a paper to the government. Someone else would then take on the coding responsibility with direction from the government, then embed the code into an agency-furnished environment.
"Fast forward to today: when our teams do the work, they actually develop the algorithms, they test the algorithms, and they deliver a digital product to our government customers," Noblis CEO Amr ElSawy said. "Which then gets transferred to systems integrators to produce and input into their systems.
"It's a different delivery mechanism for us, but it also enables us to shorten the amount of time that is required for the government to get the results they need."
One obvious tenet of Noblis' evolution can be seen in its acquisitions, including the most recent deal for McKean Defense in the spring to gain more of a footprint with the Navy and more specifically in work to further extend the surface fleet.
What was McKean is now essentially the backbone of a new subsidiary called Noblis MSD, with the acronym spelled out as Mission Solutions for Defense.
Noblis MSD works with the Navy and other defense clients on matters related to artificial intelligence, machine learning, cyber, robotic process automation, autonomy and model-based systems engineering
Late last year, Noblis added expertise and capabilities in cloud hosting and systems engineering through the purchase of Inductive Minds.
But it was not just customers that highlighted to Noblis how their overall environments were changing. Corrigan said words on the overall theme of change have come from Noblis' own employees, who told her and other members of the leadership team the firm was publishing more amounts of code than papers.
"We knew that was a big paradigm shift in terms of what we were delivering for our customers," Corrigan said.
"Necessity is the mother of invention here, where the government has to operate at scale and with speed" in different geographic locations here and abroad, ElSawy said.
"The question then becomes with cloud computing, what are the best ways to deliver those capabilities to those locations quickly and efficiently."
(A future episode of Project 38 will have the full conversation with ElSawy and Corrigan to get an update on the McKean integration, how that also tells the story of Noblis' evolution and overall trends in digital transformation)