Vectrus' convergence strategy leads to combination with Vertex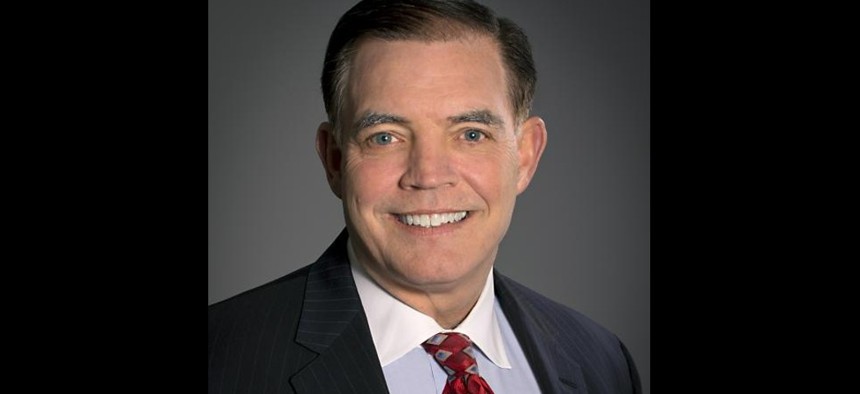 Vectrus and Vertex are joining forces to create a larger and more converged provider of government services that cut across both the digital and physical realms.
Over the past few years, Vectrus has wired its strategy around what the company sees as an increasing convergence of government customer requirements in both the digital and physical worlds.
Which also means that what the clients asking of all their industry partners is getting more complex, which explains push for scale across nearly all corners of government services.
Vectrus adds scale through its agreement announced Monday to combine with The Vertex Company in an all-stock transaction that both companies expect to complete in the third quarter.
The combined company's profile after the close has pro forma annual revenue at around $3.4 billion and a workforce of around 14,000 people. That breaks down to $1.8 billion and 8,100 employees from Vectrus, along with $1.6 billion and 5,700 staffers on the Vertex side.
Future revenue visibility is also seen in the combined $11.3 billion backlog, or roughly three years of sales to be realized later. A new name for the combined entity will be unveiled later this year, but the company will be headquartered in Northern Virginia.
Making the the most of the convergence of what Vectrus and Vertex can customers will determine how its revenue and future sales grow or even multiply.
During a conference call with investors Monday, Vectrus CEO Chuck Prow said the transaction's goal is to create a leader across the operations and logistics, aerospace, training and technology segments of the government services market.
"We believe the scale and capabilities of the company creates technology-enabled platforms to deliver differentiated solutions across the converged environment," said Prow, who will lead the combined company as chief executive after the close.
Vertex CEO Ed Boyington will join the company's 11-member board of directors, of which six current Vectrus board members will be a part of along with five directors appointed by Vertex. An independent member of Vectrus' board will serve as chairman.
Private equity firm American Industrial Partners acquired Vertex in 2018 from then-owners L3 Technologies and will own 62 percent of the combined company's stock.
Colorado Springs-headquartered Vectrus' focuses on training, equipment and rapid deployment support through its field operations and logistics services, The company has increasingly incorporated digital tools into the overall offering.
That convergence of physical and digital at Vectrus took hold after Prow joined as CEO in late 2016 after 12 years at IBM, which was followed by successive hires of other former Big Blue executives to help implement Vectrus' strategy.
Vertex has gone through several iterations and different owners over four decades, but has also made a pivot of its own during that time.
A more recent example of Vertex's shift is found in its acquisition late last year of the former Raytheon Technologies global training and logistics unit. It was Vertex's first transaction with the backing of AIP.
Vertex also integrates sensors and other augmenting technologies onto military platforms such as radars, and systems for shipboard and communication systems.
Prow cited the Cobra Dane radar and two of the Navy's most sophisticated missile tracking platforms as examples of platforms that Vertex has supported.
The combination of Vertex with Vectrus also presents a different split of revenue than before when looking at both location and client type.
Whereas Vectrus' sales were divided 68 percent and 32 percent in favor of outside the U.S., that swings to 58-42 in favor of inside the continental U.S.
Around 64 percent of Vectrus' revenue last year came from work with the U.S. Army. That share reduces to 41 percent post-close given Vertex's presence with the Navy, Air Force, foreign military sales customers and civilian agencies like NASA and the Drug Enforcement Administration.
Goldman Sachs is acting as exclusive financial adviser to Vectrus. Law firms Skadden and Covington are acting as legal counsel. Vectrus was also advised by Ernst & Young and Wolf Den Associates.
RBC Capital Markets and Evercore are acting as financial advisors to Vertex. Law firms Jones Day, Baker Botts and Ropes & Gray are acting as legal counsel. Vertex was also advised by Fairmont Consulting Group.