How Vertex Aerospace has charted its next path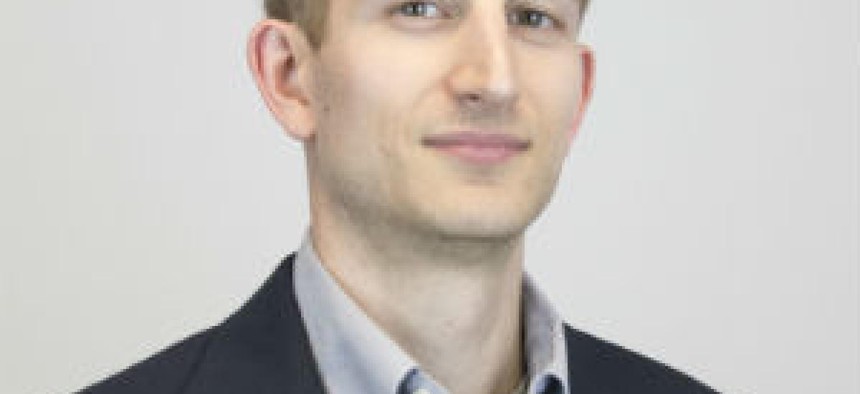 Vertex Aerospace has at various points been a standalone company, a business unit within another large defense market player, and more recently back to being a standalone company. Its CEO explains to us what is next for Vertex after the acquisition of a large Raytheon services businesses.
Vertex Aerospace is 44 years old and at various points in its history has been a standalone company, a business unit within another large defense market player and more recently back to being a standalone company.
Three years ago, private equity firm American Industrial Partners acquired Vertex Aerospace for $550 million from L3 Technologies. The latter company of course had started down its path to eventually form what is now L3Harris Technologies.
Raytheon also once owned Vertex, until private equity firm Veritas Capital acquired majority ownership of Vertex in 2001. Veritas then sold its stake in 2003 to L3, which later took full ownership of Vertex until it eventually spun out the business in 2018.
All of those changes mean Vertex CEO Ed Boyington appreciates the difference between a business and a company. "Believe me: if I didn't know before, I certainly know now," he told me.
Boyington said the transition included working through a series of post-transaction service agreements with L3, including the IT functions and other back-office support needed to run any business.
"But once we worked through those service agreements and truly became our own company, we found we're much more competitive and focused, everything we do is focused on the services and support side of the business," Boyington said.
The support side means all the aspects of aircraft technical support, supply chain management, and assembly and engineering solutions for government agencies and other customers in certain commercial markets.
Madison, Mississippi-headquartered Vertex recorded $739 million in revenue for its most recent fiscal year ended June 30, according to credit ratings agency Moody's Investors Service.
Analysts at Moody's also note in their analysis that like all the former parents, Vertex also did a bit of portfolio reshaping of its own last year through the sale of some aerospace fabrication and manufacturing assets.
Vertex this year turned outward to close its first acquisition with AIP's backing and ironically found another carved-out business in Raytheon's global training and logistics unit, which posted nearly $1 billion in sales last year.
That business housed Raytheon's defense training, professional services, modernization and sustainment, and self-touted "mission critical solutions" business lines.
Boyington told me that yes, the transaction gave Vertex the kind of increased scale the company felt it needed to achieve portfolio diversity and be more competitive in adjacent markets.
One example of new footing is seen in training, where Vertex historically has concentrated that line of work on its own employees that work on aircraft maintenance and readiness programs.
"As far as curriculum and the actual training itself, we really have never been directly involved to any major extent," Boyington said of training that is directly customer-facing.
Training is also a significant example of a domain increasingly defined by technology given the military's shift to more live, virtual and constructive programs along with virtual reality.
Vertex obviously does not make much of said LVC or VR technology, but Boyington acknowledged they certainly are the users of those tools alongside the government customer to make those realistic training environments happen.
"Even in our core business (pre-acquisition), we have made some modest investments in virtual reality to accelerate a young man or woman in coming into the program and accelerating that knowledge base," Boyington said. "That's where we're really going to be focusing now."
Logistics is a second area where Vertex is always looking to funnel in more software and tech tools, especially when considering the large amount of data all government agencies and particularly the military services have in that area.
Predictive maintenance of airborne platforms was one main aspect of logistics Boyington mentioned to me as ripe for greater use of software. So too is the stock and resupply of parts for the aircraft Vertex maintains, where Boyington said the company has control over the supply chain.
How Vertex goes about searching for those tech tools to infuse into its core business also helps explain the strategies of both that company and others like it in the broad defense services landscape -- always look for that technology value-add on top of the core.
"If you try to develop your own or make something quite customized for you, then you're held hostage to it and it ages out," Boyington said. "The technology is embedded in a lot of these commercial tools, and it's just leveraging that."
One example is seen in how Vertex has looked at Microsoft's Azure cloud environment that has machine learning and virtual learning capabilities in it, along with some analytics tools. But the search for more is always on.
"So as those things change, we've got enough flexibility," he said.