How Vectrus helps military bases scout for new tech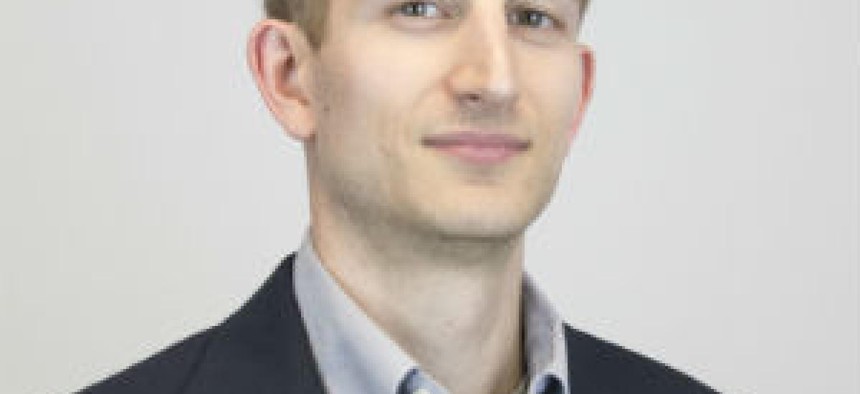 Like many federal systems integrators, Vectrus also finds itself on a continuous tech scouting mission but one that is tied almost exclusively to its core of supporting military bases and IT networks worldwide.
Vectrus' pair of acquisitions within the past two years have had a common thread of finding companies that provide specialized technology to help secure and manage facilities, all in the name of helping clients move toward a more converged infrastructure.
Deals are not the only tool Vectrus has at its disposal to bring emerging innovations to its government customers that want to use those digital tools as a lever for running their physical assets.
As Vectrus Chief Growth Officer Sue Deagle described to me recently, the company is also on a similar kind of continuous tech scouting mission that many federal systems integrators have embraced. But Vectrus is focused on its core business: supporting the military's bases, supply chains and IT networks often in overseas and austere locations.
"There are people out there who are inventing cool things: new water purification methods, new solar methods, and so we actually have a component of our business that is out shopping for solutions that resonate with our bases," Deagle said.
"We bring those partners to the table and they either do a pilot or they talk about the customer about what they have to offer, and then we can fold them into our contracts through different contracting mechanisms going forward."
Through that setup, Vectrus essentially wants to be a channel through which creators can get their latest tools to the government customer. But as Deagle pointed out, the kind of environments that Vectrus typically works in is a factor to consider regarding when a base eyes integrating a new technology.
"For big-ticket bases, they need to know that the technology works," Deagle said. "We do pilots with them to show through metrics how things could improve. So they're interested and engaged in the conversation, but they're probably not the ones leading the way.
"But that's our job to come to them as a vendor… and say 'Here's a better way to do things, here's another way to think about it. What do you think (and) what are the risks involved?'"
A possible second component of that broader solutions-oriented push by Vectrus is in the works, whereby the company would have more formalized statuses with commercial technology providers just like the aforementioned group of federal IT systems integrators do.
"When we think out to the future, we would see on our website in the future 'solutions that are powered by Vectrus,'" Deagle said.
The story of Vectrus' converged infrastructure push cannot be told without mentioning that four senior leaders including Dugle are all former IBM executives.
CEO Chuck Prow is a former general manager of global government for IBM, where he spent 12 years, and joined Vectrus in December 2016. Six months on, Deagle followed after a 13-year career at Big Blue that included a sales leadership role in IBM's federal and government industries division.
David Hathaway was hired in the fall of last year as Vectrus' senior vice president of programs after 15 years at IBM. Corinne Minton-Package, vice president of solutions and alliances, joined around the same timeframe as Hathaway and spent 18 years at IBM.
"We learned at IBM how to operate really big programs," Deagle said, pointing to enterprise resource planning systems that Big Blue supports for federal agencies.
"We're able to come here with these operators who are so skilled and gifted at what they do, and apply similar principles but learn from them, and then bring the layer of technology into that," Deagle added. "These technology brains that we brought from IBM are combined with our base operators on the ground, and that creates this converged platform that we're pushing towards in the future."