Companies close 109 deals in 2020 & private equity firms (barely) lead the way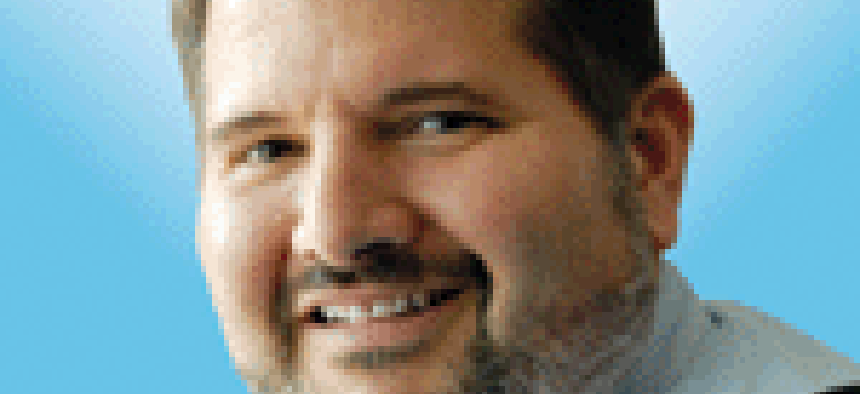 For our annual mergers and acquisitions special report, we've tracked over 100 deals that closed during calendar year 2020.
The 109 transactions that closed last year are down from the 119 that closed in 2019, but still significantly higher than the 80 completed in 2018.
We've witnessed an extraordinary pace of acquisitions in the past two full years and in looking at the deals so far this year, it seems that the extraordinary might just become the ordinary.
As we look at these deals, we see common themes. Companies continue to buy companies for access to customers and contracts, the need to add critical capabilities to build portfolios, and scale still counts, but often as a strategic play.
We also see a handful of sellers divesting in ways that create attractive acquisition targets.
Probably the two biggest examples of this are Unisys Corp.'s sale of its federal business to Science Applications International Corp. for $1.2 billion and AECOM fetching $2.4 billion in the divestiture of its management services business to a pair of private equity buyers in American Securities and Lindsay Goldberg to create Amentum.
There were at least nine divestitures of business units in 2020. Sometimes these went to traditional strategic buyers, but private equity firms showed they have a strong appetite for divestures when they can pair them with an existing platform or create a new platform.
I'll use Amentum again as an example. They were created in February 2020 and nine months later made their first acquisition of DynCorp International. Terms of that deal were not disclosed.
As we looked over the 2020 deals, one pattern stood out for us -- the high level of activity by private equity firms in the government space. PE firms have long been players in the GovCon market, but their interest and the entrance of new players seems to have reached a high water mark.
Of the 109 deals on the list, 55 transactions involved private equity on the buy side. Two of those are minority investments, but it is safe to say that just more than half of the deals involve private equity.
What does that mean?
One, private equity firms are looking for predictable returns and a growing market. The GovCon space can deliver both of those.
There also are several long-time private equity buyers who know the market very well. A godfather of these is the Carlyle Group, which acquired procurement and contract management software company Unison. Ironically, Carlyle owned that business from 2005 to 2010.
Carlyle's involvement in the government market is measured in decades beyond just its highest-profile investment, that being Booz Allen Hamilton of course.
Also on the list of 2020 dealmakers are other veteran private equity groups such as Arlington Capital, DC Capital, Veritas Capital and Madison Dearborn.
A question I asked in going through the list of deals is when do private equity backed firms get to be considered strategic buyers, not just roll ups.
One could argue that Novetta Solutions, backed by the Carlyle Group since 2015, should be considered a strategic buyer.
But I separated the company by whether or not there is an exit event in the company's future. If you have PE involvement, there will be exit of some variety. An exit is much less likely for a company like SAIC, ManTech or CACI International.
PE backed firms have gone the public route as a way to exit. Formerly backed by Platinum Equity, PAE was acquired by a special purpose acquisition company in February 2020 and its stock now trades on the NASDAQ market.
The heavy involvement of private equity in the market has benefit for sellers in that it creates another option for companies. This is particularly attractive to entrepreneurs who are looking to cash out and retire. But more profound are the entrepreneurs who are have been successful and don't want to retire. They need an infusion of resources to take their company to the next level.
A prime example of this from the 2020 list is Octo Consulting. The company was acquired by Arlington Capital in 2019 but the leadership team, led by founder Mehul Sanghani, remained on board.
Since then, they've made two acquisitions including Sevatec in late 2020.
Having 55 private equity deals out of 109 total transactions means the strategic buyers are still a force to be reckoned with. The strategics closed the other half, or 54 deals.
Active buyers are familiar names -- SAIC, CACI, ManTech, Jacobs, KBR, Leidos, Lockheed Martin and CGI.
CGI stood out because while they've made major acquisitions in the past, they aren't seen as serial acquirer. Their deal for TeraThink brought about 250 employees and attractive skill sets in enterprise application development, agile development and data analytics.
The CGI-TeraThink deal proves in many ways that no matter how big you are, buying can still be quicker and more efficient than building your own.
As executives often tell us, time to market drives many acquisitions. M&A tells more than anything else that you have to grab the acquisitions while they are here today.