Parsons' drive for growth gains steam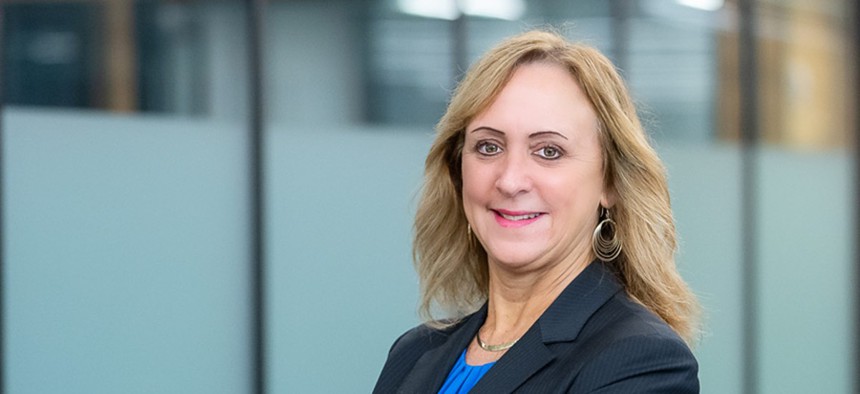 The company's strategy is paying off as it converts the value of its backlog into actual higher margin revenue.
One now-completed item in Parsons Corp.'s strategy after its initial public offering in 2019 was to wind down lower-margin, pass through revenue so it could pursue the kind of opportunities it wants.
That push for organic growth and awards of higher-margin work is continuing to accelerate, CEO Carey Smith said during Parsons' second quarter earnings call with investors Wednesday.
Centreville, Virginia-headquartered Parsons has added many single-award contracts to its backlog over the past two years, which Smith valued as all greater than $100 million with "most of them around $500 million."
Specifically regarding Parsons' federal business: Smith told analysts that Parsons has increasingly been able to drive task orders against those contracts, in essence converting the award backlog into sales.
"What's important to know about those is they're very much aligned with national security needs at this time," Smith said. "They're focused on cyberspace, missile defense, C5ISR, and critical infrastructure protection, all important areas for the Department of Defense."
Second quarter revenue of $1 billion was 15% higher than the same quarter last year. Organic growth was 9%, the highest for Parsons since the IPO three years ago.
Federal solutions segment sales of $538 million were up 21% year-over-year with an organic growth rate of 11%, while the critical infrastructure segment's second quarter top line of $471 million showed an 8% increase and all of that was organic.
Included in those figures and Parsons' upgraded financial outlook for 2021 (more on that later) are contributions from its $388 million acquisition of Xator, the largest such purchase since the IPO and closed on May 31.
Smith said that with Xator now in the fold, Parsons has greater footing in the State Department and programs involving support of diplomatic security and efforts to curtail adversaries' unmanned aerial systems.
"If you look across all of our core competencies, we can actually enhance our counter-UAS with signals intelligence, our radio frequency, and our radar capability," Smith said.
The company also is looking at ways to bring over what it does in its critical infrastructure segment for State Department components such as the overseas building office, Smith added.
Parsons added $250 million in revenue to its revised full-year sales outlook that is now $3.95 billion-to-$4.15 billion, which signals 11% overall sales growth at the midpoint and a 5% organic increase. Federal solutions should represent 54% of Parsons' anticipated revenue.
Second quarter profit increased 18% over the same period in 2022 to $77 million. The adjusted EBITDA forecast for 2022 got an approximate $15 million boost to between $330 million and $360 million, which suggests an 11% increase from last year.
Total backlog stood at $8.2 billion as of the second quarter's end with approximately $1.4 billion of it funded. For federal solutions alone, those figures are respectively $5.1 billion in total backlog and $1.3 billion of it funded.
A pair of programs poised to help Parsons keep converting that backlog into revenue were among the most disrupted by the COVID-19 pandemic, including one with the Federal Aviation Administration and a second on Kwajalein Island in the Pacific Ocean due to travel and other personnel-related restrictions.
"They're definitely fully up and ramping, in fact they're pre-COVID levels," Smith said. The FAA contract in particular because they've already started to receive some of the (Infrastructure and Jobs Act) funding."
Parsons has kept a close watch on how the funds unlock from that $1.2 trillion spending package, particularly with how they flow through state and local after going to federal agencies first.
Smith said formula funds and existing grants are all being applied as new grant programs get stood up,  but reiterated the company's belief that 2023 is when it expects to see that accelerate.