Parsons sees infrastructure spending opportunities on the horizon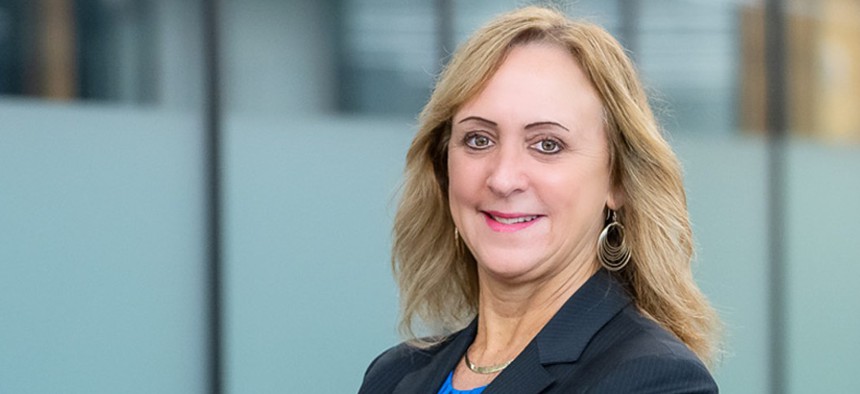 Parsons Corp.'s plan for this year is already in place, but the company also has the infrastructure spending bill and any potential opportunities from it on its mind for 2023.
One big item on Parsons Corp.'s to-do list got crossed off last year as part of its continued shift toward being more of a technology solutions-centered business.
Centreville, Virginia-headquartered Parsons concluded its designed wind-down of all pass-through revenue mostly in the critical infrastructure segment. That is of two reportable segments at Parsons alongside federal solutions, which houses the government technology business.
During Parsons' fourth quarter and year-end earnings call Wednesday, CEO Carey Smith said the company focuses its critical infrastructure pursuits on what she called "owner's engineer-and-design engineering work."
Which means hard bid or fixed-price construction projects are off the table for Parsons, in addition to the aforementioned pass-through revenue. Smith said Parsons' three key focus areas for critical infrastructure are transportation, environmental remediation, and water and wastewater treatment.
That emphasis will be key for Parsons as the company looks at the ramifications of the $1.2 billion infrastructure spending packaged signed into law in November, plus any business opportunities that may stem from that.
Smith said Parsons has put the Infrastructure Investment and Jobs Act into the company's 2023 plan with anticipation that funds start to flow later this year. Three buckets of money exist under that law: formula funds that go to states, existing federal grants and new grant programs.
"Formula funds and the existing grants can roll out now, they'll be held at last year's level until the (budget) is approved. The new grants won't start up until later," Smith said. "Our focus really is on the programs that are going to come out of the formula funds and the existing grant programs."
Revenue in the fourth quarter fell 1.4 percent over the prior year period to $950.66 million, while full-year sales were down 6.6 percent to $3.66 billion.
Parsons' initial guidance for this year sees revenue at $3.7 billion-to-$3.9 billion, which at the midpoint suggests growth of 4 percent with half of that being organic. The midpoint of that range suggests federal solutions will represent 52 percent of total revenue this year and the other 48 percent in critical infrastructure.
Last year Parsons closed two acquisitions: Blackhorse Solutions in the second quarter to target more cybersecurity work, followed quickly by the purchase of Echo Ridge during the third quarter to expand the space product portfolio.
One of the government market's serial acquirers, much of Parsons' activity on the transaction front has centered on its federal solutions segment to better position in areas of growth such as cyber and space.
Based on Parsons' debt leverage ratio of less than 1 times annual earnings, Smith said Parsons "could go up to about $750 million" in size and "be very comfortable."
The current pace of either one or two acquisitions per year should continue, Smith added.
Much of the same criteria Parsons has stated before holds for acquisitions in federal as Smith put it below:
"We remain focused on continuing to build out our cyber and space end-to-end solutions capabilities, and we would entertain technology-related acquisition and critical infrastructure."
Regarding the current state of play in federal solutions, Parsons believes the kind of work it won last year is somewhat of a buffer against potential delays and disruptions arising from the current stopgap funding bill keeping agencies open.
Smith said the single-award contracts Parsons has in its backlog do not fall under the continuing resolution, which means Parsons is simply "trying to drive task orders and hiring."
Hiring was a major point of emphasis for Parsons last year after the company ran into some difficulties on that front. Parsons brought in a new human resources leadership team including a new chief HR officer to help reset the overall talent acquisition and development function.
The company reported having nearly 15,500 employees at the end of last year, of which Smith said hiring sequentially "increased 30 percent over the first half of the year."
"As long as we keep up our hiring momentum, we anticipate good results," Smith added.
Shares in Parsons were down 5.2 percent as of 3 p.m. Eastern time.