Noblis looks within for its next chief executive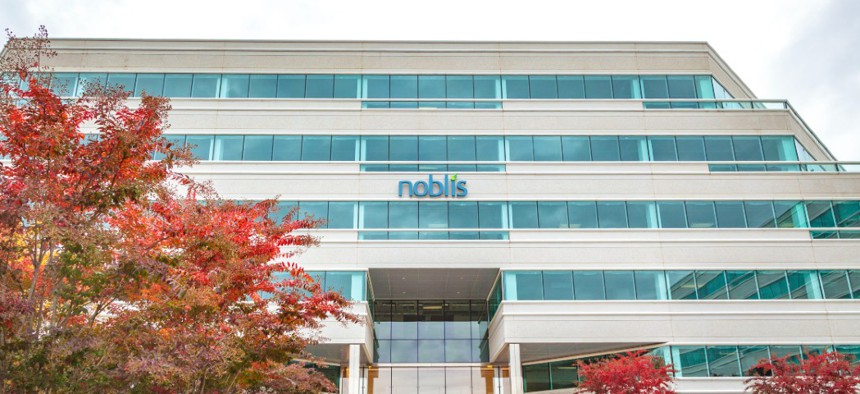 Whenever a long-time CEO decides the time is right to step back, it is a big deal for all stakeholders that have a new face at the top to associate the company with.
As any other firm in the midst of a succession, Noblis is working to make sure that the transition to a new chief executive is somewhere between being a little deal and no deal at all.
The nonprofit science and technology firm has looked within to find its next leader as Mile Corrigan, head of its civilian unit and 21-year Noblis veteran, will become CEO on Oct. 12 of this year.
Corrigan is succeeding Amr ElSawy, who has led Noblis since 2007. Noblis also named Corrigan an executive vice president ahead of the scheduled transition that will be both executives' main focus area for the next eight months.
In a joint interview Tuesday, ElSawy told me the process actually started two years ago after he informed Noblis' board of trustees of his plans.
Then followed work to create assessment criteria, after which came individual executive development plans and then lastly the interviews to identify the successor.
One aspect of Corrigan's future responsibilities as CEO is to continue leading Noblis through a similar shift similar to that of many systems integrators: a more solution-based delivery model for customers than being predominantly service provider.
More specific to the case of Noblis, that means continuing to hone on its evolving approach of writing more code than the kind of research papers the firm had focused on during much of its existence.
Not that Noblis has completely stopped writing papers, but the big picture idea there is about keeping up with an unpredictable technology landscape.
"Our customers are looking for advanced science and research capabilities as technology acceleration takes center stage," Corrigan told me. "We need to propel forward and bring disruptive concepts to reality."
She said that effort includes continuous engagement with current and potential future partners in industry and academia to identify both what their research priorities are and who is driving them.
How does Noblis sets out its priorities in a world where the technology landscape is impossible to predict.
"We're looking for the intersection of use cases," ElSawy said. "Whether it's in defense, homeland security or medicine: it's a fertile landscape and our customers are wanting to better understand it."
The transition of CEO comes amid another one at the C-level also taking place this year, through which Gary Sladic succeed the retiring Mark Simione as chief financial officer.
Regarding the civilian unit led by Corrigan: Dr. Jordin Cohen will serve as acting vice president of that mission area. Cohen will maintain his current role as VP of homeland security until the next permanent civilian leader is named.