Parsons sees a rebound on the way despite permanent changes due to COVID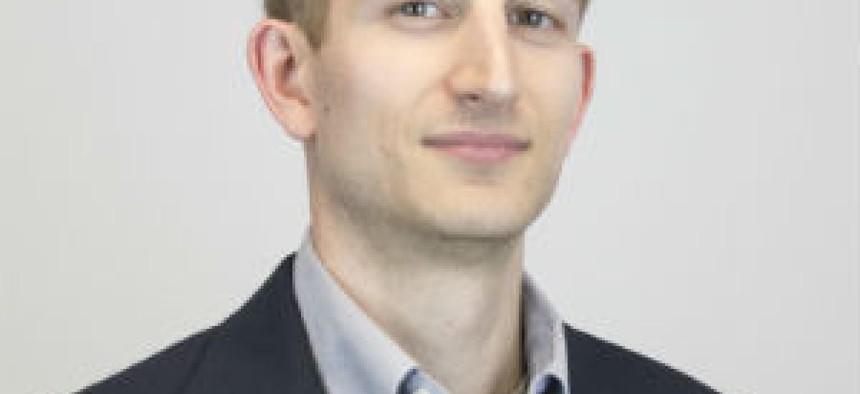 Parsons Corp. is blending a sense of realism about what the coronavirus pandemic has meant to its business and the market at-large with some optimism that the underlying fundamentals for both are stable.
These COVID headwinds remain for Parsons' federal solutions segment: deferred work on some contracts with customers and particularly one with the Federal Aviation Administration, plus a continued slowdown in procurement activity among intelligence agencies including awards.
Centreville, Virginia-headquartered Parsons expects an estimated $100 million revenue impact from COVID-19 this year on top of the $197 million hit seen in 2020. But Parsons also sees those numbers shrinking as the pandemic becomes less such, executives said during their earnings call with investors Wednesday.
"We all probably are operating in different parts of the (government) market, but there's no question COVID had a big impact and for some of us it was bigger than for others," Parsons CEO Chuck Harrington told analysts. "I think what we'll see is that as COVID diminishes and work restarts, things will come back."
The FAA work is one of those items that is ramping back up, Harrington added.
Fourth quarter revenue of $964 million was down 7 percent from the same period in 2019, while full-year sales of $3.9 billion were 1 percent lower for that 12-month period.
Parsons did see its bottom line nudge up 5 percent for all of last year to $343 million adjusted EBITDA (earnings before interest, taxes, depreciation and amortization) for an 8.7 percent margin.
This year's outlook pegs revenue at $3.85 billion-to-$4.05 billion and adjusted EBITDA at $350 million-to-$375 million, implying a 9.2 percent margin. Parsons is pushing toward a 10-percent margin over the long term.
Speaking of the long term: the bets Parsons has made in recent years, including acquisitions to position it in certain areas are what give them optimism and a sense of budget certainty.
"If you're in the area of defending our nation from cyber attacks, dealing with the changes of hypersonics in the missile field, and dealing with the much more crowded nature of space, those are just drivers that aren't going to go away," Harrington said.
That is the backdrop against which Parsons completed its acquisition late last year of space technology Braxton.
Also look at what happened with last year's SolarWinds attack, as Harrington alluded to here: "That is likely to lead to more expenditures in the federal government on cyber."
COVID-19 will also be an extended expenditure item for the government, including through this potential $2 billion contract vehicle awarded late last year for testing services and solutions to the Homeland Security Department.
Parsons is one of four companies that will support DHS in two functional categories: one for managed services that cover all phases of the COVID-19 test from collection to processing and providing the kit itself, alongside a second that covers each phase except the collection.
The company last year unveiled its DetectWise suite for contactless screening and modular testing facilities at any gathering location. While DetectWise will be used for the DHS program, Harrington said the contract "could be (used for) even broad health-related issues" and Parsons' piece "much broader" than just DetectWise.
Total backlog was around $8 billion as of the year's end with a book-to-bill ratio of 1.1 times for all of 2020 to measure awards being booked versus billings to customers for payment for work, all of which indicates some growth is on the horizon for Parsons.
Bigger changes for the entire government market are also on the horizon in a post-pandemic environment, according to Harrington.
"I anticipate reduced travel expenses going forward as we do more internal meetings, and in some cases with customers who actually prefer virtual meetings over in person. I think that will come back, but not come back to the way it was pre-COVID," he said.

"Ditto with real estate. We have obviously learned how to do a lot more with less, and we anticipate substantial reductions in real estate footprint going forward. As our leases come up for renewal, we will be renewing at significantly smaller footprints."
Shares in Parsons were around 7 percent lower in mid-afternoon trade.