DOD makes $1.3B in tracking satellite layer awards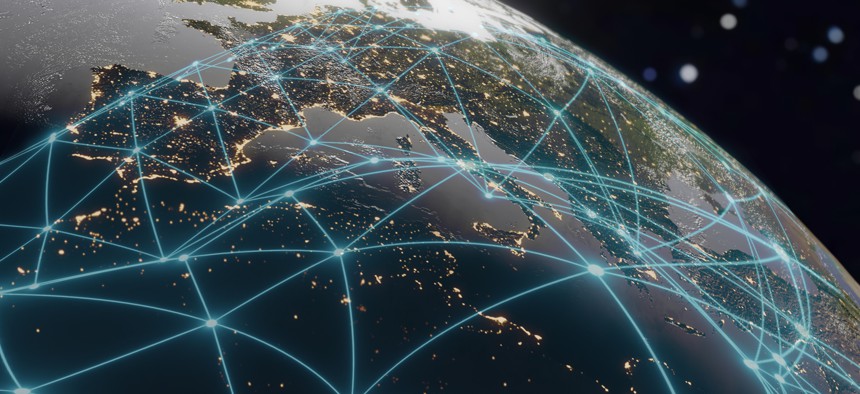 The Defense Department is moving ahead on building out a new satellite system for tracking and responding to adversarial missiles and hypersonic weapons with a new pair of awards worth $1.3 billion combined.
A pair of teams led by L3Harris Technologies and Northrop Grumman will build 14 satellites each for the Space Development Agency collect infrared data and provide network communications.
Each individual Other Transaction Authority agreement announced Monday covers the design and build of two prototype planes with seven vehicles per plane, which translates to 28 satellites in total from four planes.
SDA wants the prototypes to provide global and persistent indications, detection, warning, tracking, and identification of conventional and advanced missile threats, including hypersonic missile systems.
This block of 28 satellites will fill the Tranche 1 Tracking Layer of the National Defense Space Architecture, which SDA envisions as a large number of smaller-sized satellites operating in low-Earth orbit.
Each satellite in the tracking layer would detect a threat and send data on that into the transport layer, which collects intelligence from multiple tracking layer satellites. SDA finalized $1.8 billion in awards earlier this year for the Tranche 1 Transport Layer.
Both satellite networks will form the backbone of the Joint All Domain Command and Control construct known as JADC2 for connecting people and systems, while thousands of satellites orbit around the globe.