As V2X integrates, it puts focus on Indo-Pacific region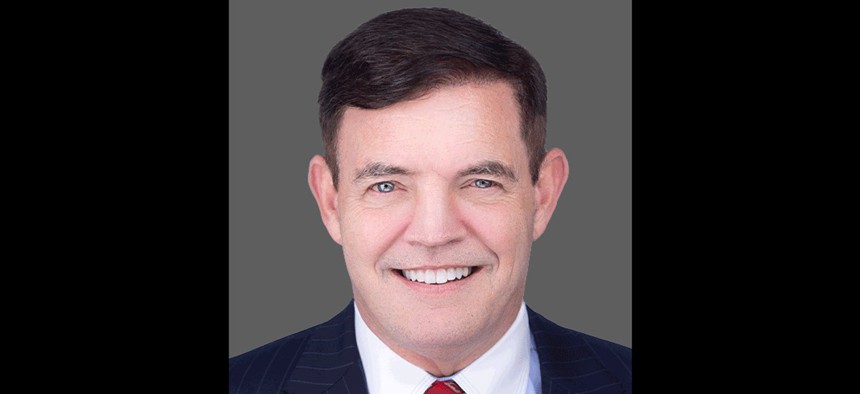 The global government services company is eight months into the combination of Vectrus and Vertex and sees opportunities for its new broader capabilities.
Mergers and acquisitions involving government contractors create changes that can be felt and seen by the federal agency customer, beyond the new name and logo.
Roughly two weeks before V2X's fourth quarter earnings call Thursday, its chief executive spent an entire week with clients across the Indo-Pacific Command's region of responsibility. Chuck Prow's primary purpose was to talk about the new company formed in July 2022 out of Vectrus and Vertex.
"Our clients fully understand the breadth and the important addition of all of these capabilities to the portfolio," Prow told investors on the call. "It helps us both from a contingency requirement perspective, but it also helps us in terms of a breadth and a scale perspective, when our clients are looking to increase their op tempo, if you will, in regions that are as broad and as vast as IndoPACOM."
That concept of "op tempo" means the rate at which armed forces units participate in military exercises such as contingency operations, exercises and training deployments.
Both a cursory look at IndoPACOM's map and consideration of current geopolitics should help show why that region is evidently picking up in activity as Prow observed.
IndoPACOM supports the Defense Department's "Pacific Deterrence Initiative," which has $11.5 billion in authorized funding this fiscal year to enhance the U.S.' posture in that region where China is also located. The PDI's other main goal is to help U.S. allies in that region build up their defenses.
The IndoPACOM region is also where V2X has "strategically invested to boost its core set of capabilities and converged solutions" over the past five years, Prow told analysts. V2X's services there also involve electronic security systems, sensors, radar upgrades, systems engineering and communication support.
But that is not the only area that V2X is bullish on with respect to its pipeline and positioning now that the two companies have joined forces.
One big aspect of the rationale behind V2X's creation was to form a larger provider of government services that cut across both digital and physical assets, or what the company calls converged infrastructure. That concept puts technology as a centerpiece of services in support of operations, logistics, aerospace and training programs among others.
Prow put these numbers to what the merger has created in terms of the combined workforce:
"We have an emerging advanced technology business with 1,000-plus engineers, 500 specialty engineers, where we really like the pipeline that's emerging behind our advanced technology business."
 V2X reported 2022 pro forma revenue of $3.67 billion and profit of $278 million, figures that reflect the combined contributions of Vectrus and Vertex during the full year. Those represent year-over-year pro forma increases of 8.8% on the top line and 7.6% in adjusted EBITDA (earnings before interest, taxes, depreciation and amortization).
The company's initial guidance for 2023 has pro forma revenue in the range of $3.8 billion-to-$3.9 billion to indicate approximately 5% growth at the midpoint. That outlook also has pro forma adjusted EBITDA in the range of $290 million-to-$310 million to indicate an approximate 8% increase at the midpoint.
Year-end total backlog was $12.3 billion and the funded portion was $2.6 billion.