SAIC invests in cloud automation company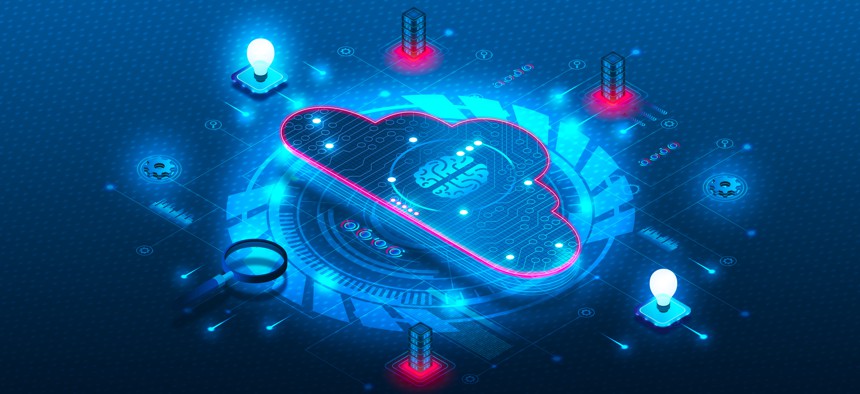 Science Applications International Corp. is looking to beef up the capability of its core cloud computing offerings.
Science Applications International Corp. has made a $5 million investment in Morpheus Data, a company specializing in cloud automation and platform engineering.
Morpheus' software will be the orchestration engine for CloudScend, SAIC's flagship cloud computing suite. Orchestration refers to the ability to automate the management of workloads on private and public clouds.
CloudScend is at the heart of SAIC's estimated $1 billion in annual cloud-related revenue.
"This investment is aligned with SAIC's strategy to seamlessly integrate best-in-class technologies to improve outcomes for our customers," Andy Henson, vice president of digital innovation at SAIC, said in a release Monday. "By combining our research and development priorities with Morpheus, we offer a compelling solution both significantly accelerating service delivery provisioning cycles and improving transparency in multi-cloud environments. This investment allows SAIC to address a strong and growing pipeline of Secure Cloud opportunities."
Partnerships with government systems integrators have been essential to Morpheus' growth strategy in that market, said Morpheus President Ted Danielson.
"This investment will allow us to further advance our solution and widen our advantage in the market while ensuring we maintain the speed and agility which has been key to our success," Danielson added.
Morpheus was launched in 2015 as a spinoff from private equity firm Bertram Capital, which has an internal labs organization that develops technologies for helping other portfolio companies grow.
The work on what eventually became Morpheus started in 2010, when Bertram Labs recognized a need for agnostic application automation platforms for cloud environments.