How far along is ICF in its IT modernization strategy?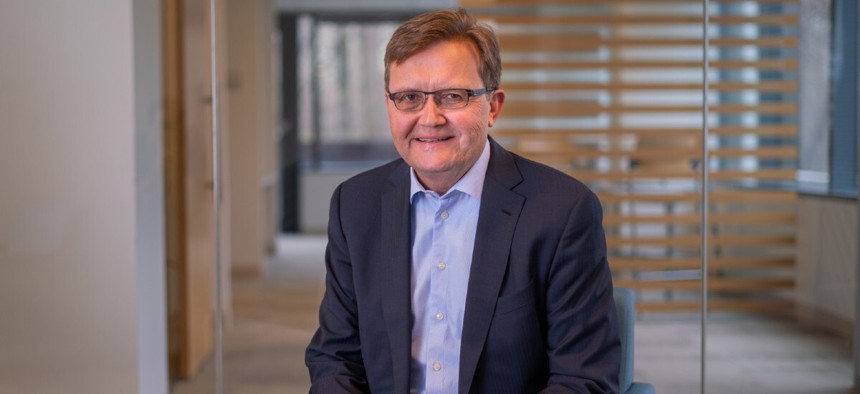 At the time that ICF declared technology modernization as a key line of business to shape its future, the company acknowledged upfront that it was in it for the long-haul.
Both from the standpoint of doing the actual upgrades to aging federal systems, as well as what it takes to position for and secure the kind of larger longer-term contracts to do that kind of work.
Given ICF's work to build that business over the past four years, how far along is the company with respect to helping federal agencies get their IT systems more in-step with modern times?
"From a baseball analogy standpoint, I would say we're in the third or fourth inning here of modernization efforts with these clients," ICF's chief executive John Wasson said in their fourth quarter earnings call Tuesday. "This is a multi-year effort, and I think it will continue to drive significant growth for ICF over the next five-plus years."
Reston, Virginia-headquartered ICF is essentially in year four of this current iteration of its strategy that has IT modernization as one of the five key long-term growth drivers. The company has used acquisitions to further construct that line of business and lay a foundation for organic growth in future years.
During the call with analysts, Wasson touted ICF's win in the fourth quarter of a $160 million task order with the National Institutes of Health's National Cancer Center for IT modernization work. To Wasson, that is a sign of how the company can blend its domain and client knowledge with technology implementation skills.
"We can really differentiate ourselves and we can connect the dots between those sides of the house, and work that white space to really help them make sure that the modernization efforts answer the questions that they're trying to address today as opposed to what they were trying to address 30 or 40 years ago and also bring top-notch technology," Wasson said.
At the time of ICF's last investor day in May 2022, the company touted $350 million in annual digital modernization revenue. That revenue figure is now $500 million that "has been growing 15% a year for the last couple of years," Wasson said.
ICF's overall federal government business recorded $980.4 million in revenue for 2022, according to its annual 10-K report. That represents around 33.4% top-line expansion from the prior year through the combination of acquired and organic growth.
Climate, environment and infrastructure advisory services represent a second major growth driver ICF has identified for itself. The $1.2 trillion infrastructure law has become a watch item for ICF, as has the Inflation Reduction Act that includes domestic energy production as a priority.
Wasson said that respect to the Infrastructure Investment and Jobs Act, the company expects those opportunities in its pipeline to ramp up in the second half of 2023 and present potential growth opportunities for the two years afterward.
The opportunity set ICF sees as arising from the Inflation Reduction Act may be significant, but Wasson said it will "take a little longer for that money to flow" and become more material in 2024.
In gauging ICF's climate and resilience line of business, it is worth noting that it unique place in ICF's sales mix.
"It cuts across all of our markets: federal, state and local, commercial work with utilities and our international business," Wasson said.
Company-wide fourth quarter revenue of $475.6 million was 22.6% higher compared to the prior year period, while service revenue (sales when excluding subcontractor and other direct costs) of $339.1 million increased 24%.
Full-year sales of $1.78 billion represented 14.6% year-over-year growth, while service revenue of $1.29 billion was 15.8% higher than those of 2021.
ICF also reported $191.8 million in profit for 2022 to show a 20.6% increase over the prior year, which translates to a 14.9% margin for adjusted EBITDA on service revenue (earnings before interest, taxes, depreciation and amortization).
The company's initial outlook for 2023 has service revenue in the range of $1.405 billion-to-$1.465 billion, which suggests 11.6% growth at that midpoint, while pass-through sales imply total sales of $1.93 billion-to-$2 billion. ICF also sees a margin of approximately 15% adjusted EBITDA on service revenue.