ICF's digital modernization strategy has two main legs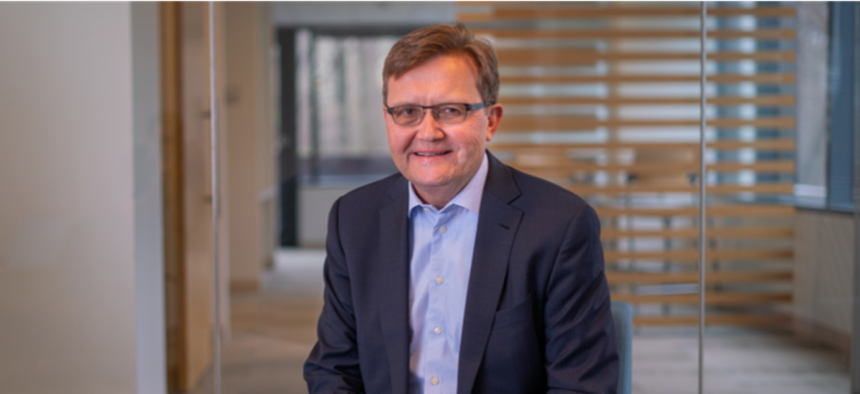 The global technology consultant is focusing on services centered around low-code/no-code and open source software, ICF's chief executive tells us.
ICF is roughly three weeks into the integration of its most recent acquisition in SemanticBits, a provider of open source software services for federal digital modernization efforts.
SemanticBits' primary customer is the Centers for Medicare & Medicaid Services. That agency has leaned heavily on using open source techniques for many of its efforts in areas such as customer experience and the use of technology to ferret out fraud, waste and abuse in health care systems.
ICF had already been busy in building up the part of its business focused on so-called low-code/no-code software, or software that is hosted in cloud computing environments and licensed to users.
"What (SemanticBits) does for us is give us scale on the open source side of the house, and I think by putting these two sets of capabilities together, we can cover the full waterfront in terms of the types of solutions federal clients are looking for on the digital modernization front," CEO John Wasson told me.
Digital modernization revenue on a run-rate basis now totals around $500 million with a nearly even split between open source and low-code/no-code, Wasson added in our interview.
SemanticBits represents ICF's third acquisition in less than a year following late last year's purchases of Creative Systems and Consulting and Enterprise Science and Computing. ICF's buy of Incentive Technology Group in 2020 represents the start of ICF's acquisition thrust in the low-code/no-code area.
As Wasson pointed out in our conversation, digital modernization is one of the five main long-term growth drivers for ICF in its federal government business along with public health.
Those areas also highlight the multi-disciplinary approach ICF sees as key to its continued expansion and success.
Fairfax, Virginia-headquartered ICF looks to blend teams of those who know the mission domain and customer with others that bring the technology skillsets.
Wasson said that posture places ICF in several aspects ranging from program design, strategy, policy and helping modernize the IT systems agencies use for efforts related to the first three mentioned in this sentence.
"We've found that when we're engaged on both sides and mining that white space, making sure that both the technology and domain side are part of the solution and part of the effort, it can lead to differentiated and more effective solutions," Wasson said.
Second quarter total revenue of $423.1 million was 7.8% higher than the prior year period, while service revenue (sales when excluding subcontractor and other direct costs) of $306.3 million was up 8.9% year-over-year.
Profit for the quarter climbed 10.3% to $44.1 million in adjusted EBITDA (earnings before interest, taxes, depreciation and amortization).
ICF lifted its full-year revenue guidance to between $1.275 billion and $1.325 billion in service revenue, suggesting growth of 17% at the midpoint, with total sales in the $1.76 billion-to-$1.82 billion range. The company also expects $186 million-to-$198 million in adjusted EBITDA, implying a margin on service revenue of nearly 14.8%.
Accompanying ICF's second quarter financial statement was its most recent corporate citizenship report, a document many companies release to detail their contributions to larger societal goals such as improving communities and the environment.
ICF attributed 86% of its $1.55 billion in revenue last year to creating positive environmental and social impacts in these areas: health, education, development, social justice, reducing energy consumption, managing carbon footprints and protecting natural resources.
When I asked Wasson about what that report says to current and potential future employees, he said it captures "the essence of ICF's mission orientation and the impact we can have on these leading social, economic and technological issues."
That is a cornerstone of how ICF looks to pitch itself as a destination employer and one tied to the issues people care about, Wasson said.
During ICF's earnings call with investors on Aug. 3, one analyst noted that James Morgan was named chief operating officer.
That is a change from Morgan's former role as chief of business operations, a role he transitioned to in early 2020 after nearly eight years as ICF's chief financial officer.
Wasson said Morgan's new title is a "better reflection of what he does" for ICF.