ICF makes $255M acquisition to bolster its tech implementation skills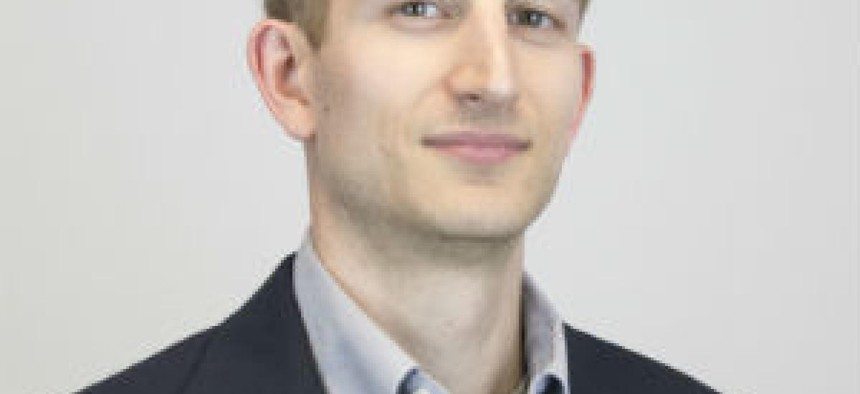 For its next phase of growth, ICF is eyeing larger contracts of longer durations with federal agencies wanting to accelerate their IT modernization efforts and particularly regarding the move to cloud environments.
Acquisitions are one way to position for those opportunities. Fairfax, Virginia-based ICF has found a company it sees as doing just that that in Incentive Technology Group, which specializes in digital transformation services to public sector agencies.
ICF will pay $255 million to acquire ITG in a transaction that represents one of the buyer's largest deals as a public company since 2006 and a major bet on a future where agencies adopt and implement open source platforms that are low code or no code.
But that future is now to many extents and is being driven from the very top.
"There's a significant effort for the federal government to modernize their IT systems, there's a presidential initiative on that, and so government agencies face the pressure to rethink their technology approaches," ICF CEO John Wasson told me via phone Monday. "These (low code) platforms are a key aspect of delivering new, adaptable, cost-effective technologies that give federal agencies the ability to experiment, pilot and adjust."
Low code platforms let programmers create application software through graphical user interfaces and configuration versus traditional approaches. This is intended to let enterprises make quick changes and scale the platform as needed.
ITG enters the equation with its services on the implementation side to compliment ICF's historical core of consulting work that blends subject matter expertise with program management.
Arlington, Virginia-based ITG with its nearly 350 employees recorded $90 million in revenue last year and its federal client base includes the departments of State, Health and Human Services, Homeland Security and State. Founded in 2010, ITG holds a prime seat on the General Services Administration's COMET IT modernization contract through a partnership with Accenture Federal Services and won the early set of task orders there.
With this acquisition, ICF has also issued preliminary guidance of 10-percent revenue growth in 2020 from the approximately $1.48 billion level for 2019.
During ICF's investor day presentation in December, Wasson and other members of the management team explained how the company is setting its sights on more technology opportunities jobs with agencies north of $100 million in value.
The company has seen some successes on the cyber and digital engagement fronts. At the same time, many agencies are increasingly leaning toward larger and more complex contracts for technology-related jobs.
In its acquisition announcement release, ICF estimates the overall addressable market for federal IT modernization to be around $21 billion.
"Where there's significant opportunity, there's large procurements out there that we've seen over the years where we have client relationships and working in those agencies on the advisory side or in some of the other implementation activities unrelated to IT modernization," Wasson said.
"They're out there, we certainly see them, and with ITG now part of the ICF family we'll certainly be able to compete for a larger set of those, and I think compete quite effectively."
ITG also was named ServiceNow's "U.S. Federal Partner of the Year" for 2019 and is touted as the largest Appian federal practice in North America. Both major cloud software providers, ServiceNow and Appian count many large federal systems integrators as partners to bring those tools into agencies.
Amazon Web Services, Box, Pivotal, IBM and Salesforce are also in ITG's network of partners whose technologies they implement for agencies.
"From a technology standpoint, we haven't had the depth of those technical capabilities in these platforms with these partners to deliver that work at scale," Wasson said. "Having ITG join ICF brings a whole other level of depth and breadth to both the partnerships and the technical chops so that we can play on these much larger technology implementation opportunities that we see in our client sets all the time."
ICF is using operating cash flow and credit lines to fund the deal. Both ICF and ITG expect to close the transaction at the end of this month.
Investment bank Baird and law firm Holland & Knight advised ITG on the transaction, while DLA Piper and PwC worked with ICF.