Power and radar tech mark the week's blue chip defense venture finds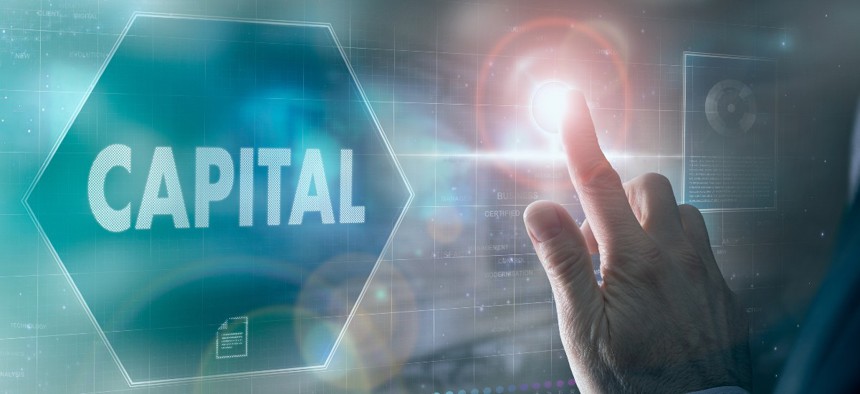 The venture capital arms of Lockheed Martin and Raytheon Technologies reveal their latest investments in the search for "what's next."
We come back to this theme a lot here regarding the search for "what's next" -- blue chip defense hardware companies also wear the hat of technology scout to carry out that mission.
One avenue to do that is through venture capital funds to invest in emerging firms whose creations are of promise, and here are the most recent two examples from the week to highlight. No terms were disclosed in either of them.
Lockheed Martin Ventures
Power and propulsion represents one of nearly a dozen key focus areas for this arm of the world's largest defense company as it looks for what's next in core businesses and new market areas.
Electric motor maker H3X Technologies has emerged as one of those finds. H3X has received an investment from Lockheed Martin Ventures that brings the former's raised total amount of capital so far to $9 million since its 2020 founding.
Louisville, Colorado-headquartered H3X designs and manufactures its motors for use in sustainable aviation with dual goals to be a leader in that domain by 2030, plus further enable aircraft electrification and regional air mobility.
H3X will use the Lockheed Martin Ventures investment to accelerate the development of its motors and commercialize them. Those new funds will also go toward H3X's new headquarters facility in that Greater Denver suburb of Louisville.
"H3X is working on scaling transformative technologies that we believe have the potential to provide our customer with viable options for electrifying legacy, all-domain systems and components," Chris Moran, vice president and general manager of Lockheed Martin Ventures, said in a release.
Lockheed Martin Ventures' website touts 55 companies as currently in its portfolio, which got more resources in the summer of 2022 when the company doubled the overall fund's size to $400 million.
RTX Ventures
Formally unveiled in the spring of 2022, this division of Raytheon Technologies looks for companies and the ideas they see as having the potential to transform aerospace and defense.
RTX Ventures lists its four focus areas as secure and connected ecosystems, power and propulsion, autonomy and artificial intelligence, and precision sensing and effects.
That division's investment in digital imaging technology provider Neural Propulsion Systems most certainly impacts more than one of those areas. NPS will put the Series B capital toward efforts to improve the resolution of radar imagery and increase the range for mobility and defense applications.
Founded in 2018, NPS designed its core AtomicSense radar to use new math frameworks in helping vehicle operators better understand complex road environments. The company is looking to further enable future driver assistance systems, autonomous driving, and next-generation aerospace and defense systems.
"We invest in companies working on breakthrough innovation that can transform aerospace and defense," Dan Ateya, president and managing director at RTX Ventures, said in a release. "NPS' advances in radar technology will open the door for a great range of radar applications such as the defense of our airspace."
RTX Ventures has not disclosed the size of its fund, but NPS represents the fifth such investment since the former's official unveiling.
Those investments have included hypersonic startup Hermeus, hybrid-electric propulsion company VerdeGo Aero, another electric propulsion maker in H55 and autonomy firm EpiSci.