What ICF's choice for its public sector head says about its strategy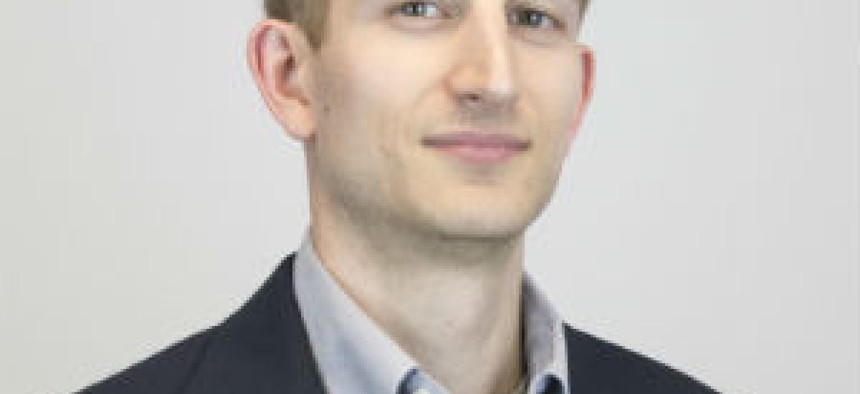 ICF has chosen Mark Lee to succeed Ellen Glover as public sector leader and his appointment says a lot about ICF's priorities in the federal market.
The decision by ICF's now-former public sector leader Ellen Glover to retire from industry after 15 years at the company and almost 30 as an executive in the market is certainly significant for the overall community of government contractors and agencies alike.
Beyond just inside ICF, Glover's influence has been felt throughout the public sector ecosystem through stints as chair for the Professional Services Council and the American Council for Technology-Industry Advisory Council, plus as a speaker and panelist at many events.
Not that Glover is leaving the community entirely though as she plans to continue to stay involved in volunteer capacities and those speaking engagements, plus consulting to ICF part-time. As far as ICF itself goes, the transition of its public sector arm to now-current leader Mark Lee has been months in the making.
Which means it might just be a matter of Lee taking forward the baton of blending ICF's government and commercial chops with people at the center.
"We're trying to continue to focus on how we can find those cross-cutting opportunities because that's usually where we've had the big breakout growth with a pretty diverse business," Lee told me in an interview with him and Glover at ICF's Fairfax, Virginia headquarters.
"That's always something that takes work, it doesn't just happen by standing back and watching things. You really need to think about how to bring people together in a way that gets the most out of opportunities," Lee said.
Lee has first-hand experience of how ICF brings together its almost 7,000 employees from both the public sector and commercial sides. He has been with ICF his entire career since his first job there 1997 as an environmental scientist. Since then, he progressed up to leadership roles in the company's climate area and most recently led the disaster management practice.
Lee steps into the leadership role for ICF's public sector arm amid the ongoing thrust of technology modernization across a federal customer in search of new innovations in areas like cybersecurity, artificial intelligence, cloud computing and so many others.
Amid that push of change however the approach for ICF remains the same as Glover and Lee emphasized to me: bringing forward employee brain power that is a mix of subject matter expertise with technical and program management skills to walk agencies through those changes.
Some innovation-focused programs in government like the General Services Administration's "IT Modernization Centers of Excellence"  effort that ICF itself is involved in are very visible while others are somewhat less tangible, but still seeing activity.
"We've gone and done… we call them 'spark sessions' with certain clients, and when we introduce the idea, some are interested just because they think that they could benefit from it," Glover told me. "Others then tell us, 'Oh innovation is in my goals and I really need to do something around this and I don't have any idea how to get started on it.'"
ICF sees its technology-related work with federal agencies as more than just helping them use technology to better conduct their business, however. One case in point: the company's work with the Centers for Disease Control and Prevention on a nationwide opioid awareness campaign that involves advertising and a digital media presence.
"It's not just on the back end (in) implementing the technology, it's also in communicating different programs to citizens and helping them understand how to make use of the things the government's doing," Lee said. "As we become a more digitized society, people are consuming communications differently, so it's helping clients stay ahead of the curve on that so they can serve citizens."
Much attention is paid by market observers (myself included) to how the government looks in the commercial world for ideas on how to innovate and adopt new ways of operating.
But the reverse can be just as true, Glover said, in that ICF's commercial customers for their part eye many activities inside agencies to see what can work for them. That mainly down to the scale and complexity of the federal government in addition to the spending.
"The government likes to see the (qualifications) you have on the commercial side, they assume that it means you have some strong capabilities," Glover said.
"It kind of goes to this initiative in the government to go get nontraditional players. I think ICF has an advantage there because we aren't either a traditional player or a nontraditional player, we are a little bit of both," she added.
"We have this infusion of things that are happening that are going on in the commercial marketplace that the government likes to see, so it's more being able to cite that we've done these certain projects or had these certain capabilities in commercial, which makes a difference to the government clients."