FAA selects Verizon for $2.4B telecommunications contract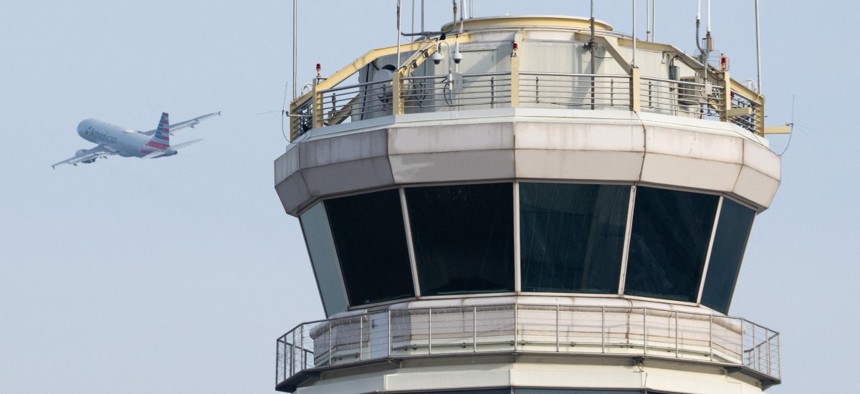 The Federal Aviation Administration has awarded Verizon the $2.4 billion recompete of a contract to act as lead integrator and operator for the Federal Aviation Administration's main telecommunications and IT network.
Known by the acronym FENS, the FAA's Enterprise Network Services program is the primary means through which the agency will work to establish a more modern network infrastructure for managing its own operations and the U.S.' civilian airspace.
FENS will have a 15-year period of performance if the agency exercises all options, the FAA said in its award notice Monday. Work will take place over an initial base period of 10 years, followed by up to five individual option years.
The FAA is using FENS as a way to shift away from its current setup of relying on time division multiplexing, a method of transmitting and receiving independent signals over a common path that typically goes through copper wires.
By 2027, the FAA aims to complete its shift away from that environment toward a more modern Internet Protocol-based network.
Commercial telecom carriers are increasingly not offering time division multiplexing services and that is highlighting the FAA's need for a new networking environment, according to the Transportation Department's budget request for fiscal year 2024.
The FAA is asking Congress for $340.8 million in FY 2024 funds for the agency's overall telecommunications infrastructure, which includes money for both getting started on the FENS program and for sustaining the existing environment amid the transition.
Included in that figure is $235.9 million to fund enterprise-level networking functions in support of FENS, as well as other tools and support to manage the program.
L3Harris Technologies has two decades of incumbency on the current FAA Telecommunications Infrastructure contract, which the heritage Harris Corp. won in 2002.
Verizon was on the Harris-led team whose bid for FTI bested both Lockheed Martin and the former WorldCom, which Verizon acquired in 2006 for its business segment that includes the public sector portfolio.
For fiscal 2024, the FAA is requesting $17.7 million for its Telecommunications Infrastructure Sustainment 2 program to extend the FTI environment's lifespan through the current contract's bridge period and until the FENS transition is complete.
The FTI contract is scheduled to expire at the end of April 2023, but the budget request suggests that at least one extension is likely to ensure the continuity of services and a successful transition to FENS.