Parsons' 2023 outlook highlights defense tech research and infrastructure opportunities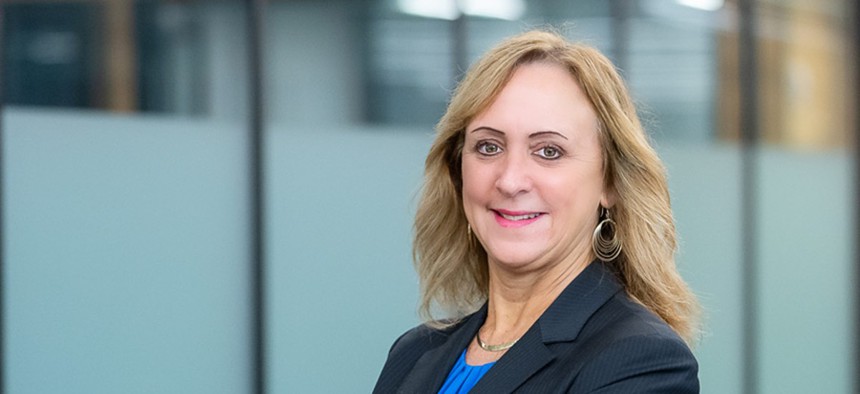 The company expects infrastructure spending to ramp up toward the end of 2023, but not peak for another three years afterward.
Parsons Corp.'s eyes are on a pair of funding pools the company views as core to its continued growth in 2023 after an all-time record year for revenue in 2022.
And while the budget picture for the government's next fiscal year is as murky as it can possibly be, the appropriations in place through Sept. 30 at least give a short window of certainty for Parsons and the rest of industry.
During Parsons' fourth quarter earnings call Wednesday, chief executive Carey Smith told investors the company has a bullish outlook on the overall defense budget and so-called RDT&E funding -- short for research, development, test, and evaluation.
Money designated for RDT&E goes toward the development of a new or improved capability to the point where it is appropriate for operational use. That is intended to give the Defense Department resources for technology often described as emerging or next-generation.
The Pentagon's budget for RDT&E programs in this current federal fiscal year is around $144 billion, up 17% from those of FY 2022. Funding for basic research programs rose 6% to $2.9 billion.
In the call with analysts, Smith characterized the RDT&E budget as "definitely going to be focused on near-peer threats."
"We play very heavily on the conversions of cyber, electronic warfare and information warfare to be able to fight a war against a nation states such as China," Smith said. "Space and missile defense will both continue to be high-growth areas for us, as well as critical infrastructure protection."
Funding pool number two on Parsons' agenda for 2023 continues to be the $1.2 trillion infrastructure law signed in November 2021, of which $550 billion represents new funding. Of the latter figure, $115 billion was designated for cybersecurity and resiliency.
Smith said the general direction of that funding has gone to federal aviation modernization efforts, plus federal rail and transit. Formula funds at the state and local levels are quicker to unlock, while grant programs and particularly new grants take longer.
"From a planning perspective: we've assumed that we're going to see a ramp up as we approach the end of '23 and going into '24, with a likely peak around the '26 time frame," Smith said. "The nice thing on the infrastructure funds is that the money is going to last a long time and our estimate is somewhere around six-to-eight years in terms of long-term funding."
Fourth quarter revenue of $1.1 billion was 16% higher over the prior year period and up 9% on an organic basis, while profit of $98 million showed an 8% increase year-over-year.
Full-year sales of $4.2 billion were 15% higher than those recorded in 2021 and up 9% on an organic basis, while the bottom-line figure increased 14% year-over-year to $353 million adjusted EBITDA (earnings before interest, taxes, depreciation and amortization). Parsons ended 2022 with an adjusted EBITDA margin of 8.4%.
Both sets of top-line results for the fourth quarter and full year are record numbers for Parsons.
Parsons' initial outlook for 2023 has revenue in the range of $4.375 billion-to-$4.575 billion, which suggests growth of 4%-to-9% on the top line. The guidance also has adjusted EBITDA in the range of $365 million-to-$405 million.
The serial acquirer's outlook on that front remains the same as before. Smith said Parsons expects to "continue our pace of doing at least one-to-two deals a year."
That would follow a 2022 that saw Parsons acquire Xator for approximately $343 million in cash, which represents the buyer's largest such purchase since the 2019 initial public offering.