A potential shutdown isn't the only worry for GovCon companies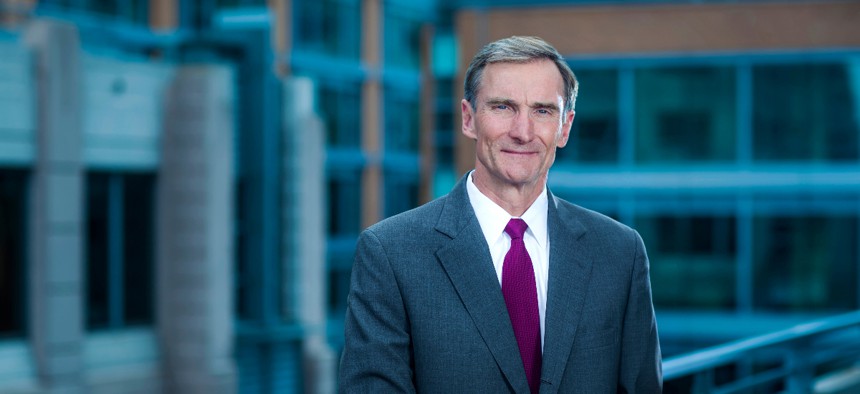 Government contractors and agencies preparing for how they would work during a shutdown is not a new concept, and in fact one could argue that it has become standard operating procedure in the public sector.
So has how to live in a world of continued stagnation in the acquisition system. But how to operate if the U.S. defaults on its debt or continues to use extraordinary measures to avoid default is an unknown no one wants.
During Leidos' fourth quarter earnings call Tuesday, chief executive Roger Krone said the company is going through what has become a normal routine of reviewing its programs to determine which would go on and those that would pause if a shutdown happens.
Krone also offered his thoughts on how agencies are taking all of those headwinds into account.
"What I think I'm seeing is customers wanting to get things under contract before we end up in this argument over the debt ceiling. With a looming government shutdown, who knows what comes out of those discussions," Krone said. "If you've got a customer and you've got appropriated funds, you're going to really work hard to get those committed between now and June, and so we are seeing a little bit more activity, and we're hopeful that these folks will try to move a little faster and get these things under contract."
The desire to get things under contract with those appropriated funds is one thing. Doing so in an environment of protracted procurement processes is another matter.
Post-award protests are only part of the bigger picture that is dominated by workforce matters, particularly the lack of contracting officers and other key decision-makers at federal agencies.
"We wish customer contracting shops were more fully staffed, they're not in many cases," Leidos Chief Financial Officer Chris Cage said.
But one place Cage highlighted evidently is: the General Services Administration's Federal Systems Integration and Management Center also known as FEDSIM.
FEDSIM runs many large competitions on behalf of other federal agencies, touting an average period of seven months between initiation and award.
That organization also likes to tout this other metric: a 99% protest win rate. All across industry, FEDSIM has a reputation for choosing proposals other than those submitted by the incumbent.
"FEDSIM runs a good acquisition process, the rules are well defined," Cage said. "We've had some success with our teams competing in that arena and we see more customers going in that direction."
One direction that Reston, Virginia-headquartered Leidos is going for itself is to get more of its security product supply chains in-house, given the disruptions every industry has faced with their supply chains over the past two years.
Krone said that Leidos has used a contract manufacturer for what he called "lower level parts and then final assembly" of some equipment items. Leidos' acquisition of Dynetics in early 2020 added more manufacturing expertise to the point of having more comfort with turning to an internal approach, Krone said.
"We can manage the supply chain. Frankly, we think we can drive the cost down," Krone said. "That's been part of our strategy, and we are having the conversations about a manufacturing center of excellence which I think really is a great part of the evolution of the company."
Fourth quarter revenue of $3.7 billion was 5.7% higher than that of the prior year period, which also includes an organic growth rate of 5%. Profit in the quarter of $397 million showed a 10.6% year-over-year increase.
Calendar year 2022 sales of $14.4 billion were 5.1% higher than those recorded in 2021, which includes organic sales growth of 3.6%. The full-year bottom line was 1.3% lower to $1.5 billion in adjusted EBITDA (earnings before interest, taxes, appreciation and amortization), which translates to a 10.7% margin.
Leidos' initial outlook for 2023 has revenue in the range of $14.7 billion-to-$15.1 billion, which indicates growth of 2%-to-5%. That guidance also has the adjusted EBITDA margin at 10.3%-to-10.5%.
That guidance is built around a continuing resolution from Oct. 1 through the end of the calendar year with no government shutdown.