Parsons sees rising infrastructure spending on the horizon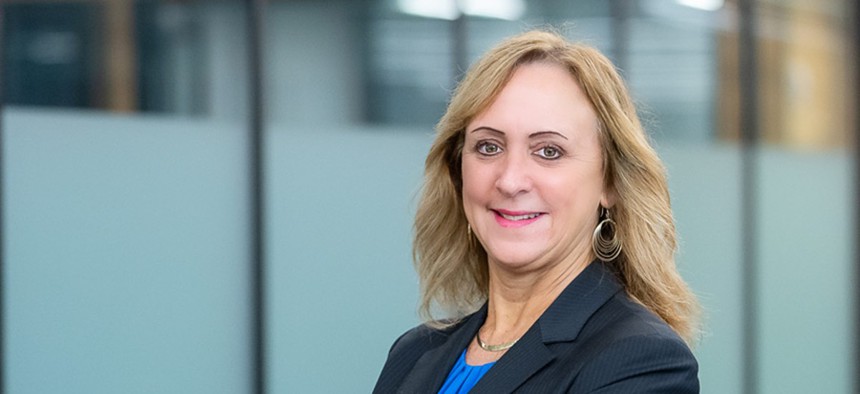 Two federal customers in particular have already increased outlays with more on the way thanks to the infrastructure bill passed last year.
With more insight into the $1.2 trillion infrastructure spending package signed last year, Parsons Corp. is starting to see some of that money trickle into opportunities for the federal solutions side.
During Parsons' first quarter earnings call Wednesday, CEO Carey Smith told investors the company saw an uptick in activity in its main technical services contract with the Federal Aviation Administration of the spending package.
Of the $116 million in first quarter on-contract growth from that program, Smith said nearly $20 million of that "was new funding from the infrastructure funds and we expect that contract to grow." The contract is one of several the FAA uses to modernize the U.S' national airspace system.
Nearly $5 billion of the Infrastructure Investment and Jobs Act was allocated for upgrades to air traffic control facilities and equipment. That includes landing and navigation aids amid the FAA's effort to beef up the safety, security and environmental quality of facilities.
The FAA is not the only federal customer where Parsons sees increased infrastructure spending as a near-term tailwind, even if the company views it as primarily a 2023 event for strategic and planning purposes.
Smith told analysts the company expects to see additional work out of the Army Corps of Engineers, also within Parsons' federal solutions segment: one of the Centreville, Virginia-headquartered company's two critical infrastructure plays.
"Transportation for us is the largest portion of our infrastructure portfolio, specifically roads and highways and rail transit, so we do expect that to have the biggest impact," Smith said. "Although we will see some growth in areas such as environmental remediation and wastewater treatment, as well as broadband and some utilities."
First quarter revenue of $949 million was 9% higher than the prior year period and includes organic growth of 6% when excluding acquired sales, while profit was up 8% to $74 million adjusted EBITDA (earnings before interest, taxes, depreciation and amortization).
Parsons held to the financial guidance it issued in January for this year: revenue of $3.7 billion-to-$3.9 billion on adjusted EBITDA of $315 million-to-$345 million.
Backlog climbed 1% year-over-year to $8.2 billion and Parsons also reported a trailing 12-month book-to-bill ratio of 1.2x, which shows the rate of contract awards being booked versus orders against them that become revenue.
Smith also told analysts the January-April period was also Parsons' "best quarter" in three years in terms of hiring, which has been a point of emphasis for the company because of challenges on that front last year.
"We have indicated in the past we had won a lot of work, and that we just really need to get the jobs staffed," Smith said.
The company also is factoring inflation into the overall workforce agenda, and for them that means a wage inflation rate of between 3% and 3.5 percent. But Smith also cautioned inflation is something Parsons will "continue to watch as we go throughout the year and see what it looks like."
One item Parsons does find to its liking is the fiscal 2023 budget request out of the Defense Department, which included the Pentagon's largest-ever requested increase in research-and-development funding.
"The most important thing for us is the increase in research and development, which is really where we play because we play on kind of the formation of programs where we drive technology innovation," Smith said. "If you look at areas like hypersonics, artificial intelligence, cybersecurity, those are all very much aligned with the Parsons portfolio."