NV5 details geospatial strategy and the acquisitions behind it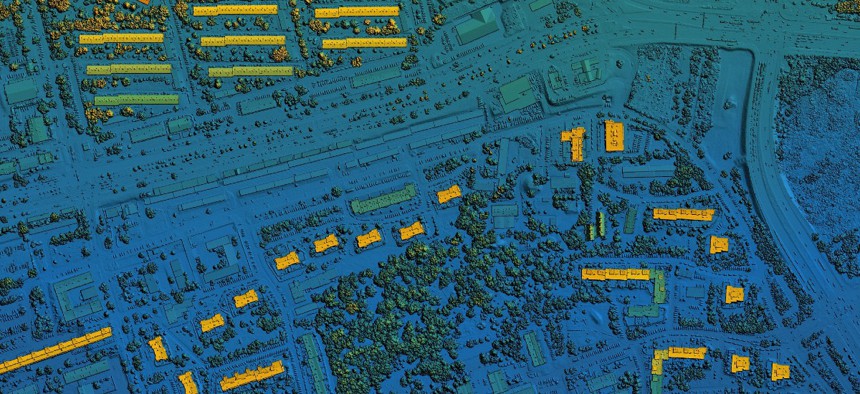 The company is looking to turn its business model into one focused on recurring subscription revenue from government and certain commercial customers.
NV5 Global has completed its second acquisition focused on geospatial data offerings in as many months as part of a push to further complement the buyer's overall technology and infrastructure consulting portfolio.
The latest transaction announced Thursday sees NV5 purchase Axim Geospatial, a provider of location data analytics and mapping services to customers in the government and utility sectors. Financial terms were not disclosed, but NV5 said it will add approximately 340 Axim employees.
Axim centers its geospatial services and solutions around national security, infrastructure and environment programs. The company touts its offerings as also covering big data services, geomatics, business solutions, cloud computing, infrastructure security, analytics and professional services.
In the midst of that, NV5 is also working to close its estimated $100 million acquisition of L3Harris Technologies' visual information solutions business unit.
During NV5's fourth quarter earnings call Thursday, CEO Dickerson Wright told investors the company is waiting on government approval for that transaction and they "hope (it) will be in the next 45 days."
Wright also explained to analysts NV5's rationale for the two acquisitions and how they take the company to a new business model focused on more repeatable and scalable geospatial data offerings.
"NV5 wanted to structure the analytics portion of our U.S. geospatial services to a subscription-based lease service model from a one-time sales mode," Wright said. "The acquisition of L3Harris' geospatial component facilitates the endeavor."
With Axim in NV5's fold now, the buyer is looking to unlock synergies between its high-altitude data acquisition offerings and the geospatial survey and mapping tools it is bringing in.
"Axim does a lot directly with the Department of Defense, of which we in our normal existing NV5 geospatial services group did not supply as much as that," Wright said on the call. "We also like that they are capital equipment and light. They do very little acquisition work, and are using others to provide that service, and then they do the analytics."
NV5 significantly scaled up its geospatial business in late 2019 with its $303 million acquisition of Quantum Spatial, a provider of mapping technology and other augmenting tools to help customers manage that data.
Investment bank KippsDeSanto & Co. acted as exclusive financial adviser to Axim Geospatial on its agreement with NV5.