New CEO among several exec hires, promotions for 2023's first week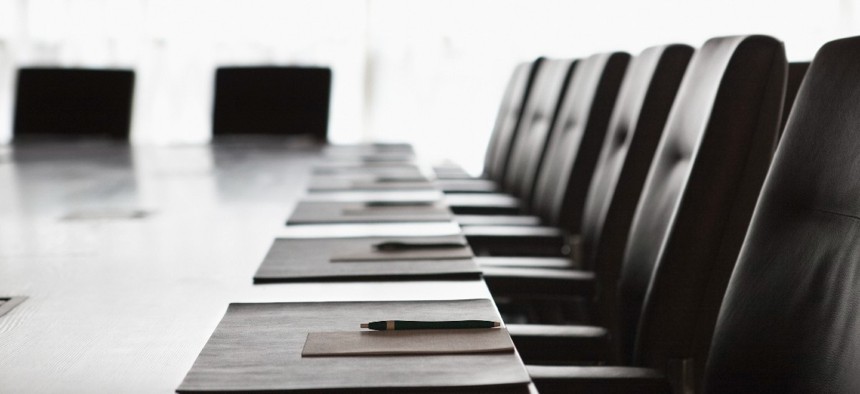 Here is a snapshot of leadership team announcements across the market from the first week of this new year.
ST Engineering iDirect
This subsidiary of Singapore Technologies Engineering focused on the U.S. government market has hired a new chief executive in Don Claussen, a nearly 15-year satellite communications veteran.
He will oversee ST Engineering iDirect's push to expand its presence in satcom programs for federal agencies, the company said Monday. ST Engineering iDirect is headquartered in Herndon, Virginia.
Claussen was most recently a vice president at Intelsat General, the U.S. government-focused subsidiary of that Luxembourg-headquartered satellite network operator.
His career in industry also includes leadership roles at L3Harris Technologies and Viasat. Prior to that, he served in the Army for eight years.
Cubic Corp.
Paul Shew starts his new role Monday (today) as president of the company's defense product business, more formally known as Cubic Mission and Performance Solutions.
This is the most recent in a series of developments at the defense and transportation company since its acquisition in 2021 by private equity firm Veritas Capital and Evergreen Coast Capital Corp., the PE arm of activist hedge fund Elliott Investment Management.
In the wake of that sale, Cubic hired nearly three-decade defense market veteran Stevan Slijepcevic as its chief executive and installed former Perspecta CEO Mac Curtis as chairman of the board of the directors.
Shew most recently was senior vice president and general manager for the integrated defense systems business at CAES, the shorthand for Cobham Advanced Electronic Solutions. His three-decade market career also includes roles at General Atomics and the former United Technologies Corp.
Serco Inc.
Serco Group's subsidiary for the Americas region made two promotions in its C-level leadership team: Don Styer to the newly created role of chief technology officer and Christine Kalb to chief information officer.
Styer will lead Serco Inc.'s enterprise technology and services organization with responsibility for the development, deployment and sustainment of new digital solutions. He will report to CEO Tom Watson.
Kalb is responsible for the IT operations, service delivery and enterprise applications teams within the larger group led by Styer. Kalb succeeds Chris Sullivan, Serco Inc.'s former CIO who retired from the company after 10 years there.
Styer transitioned to Serco Inc. in 2021 through its acquisition of WBB, which he joined in 2005. Kalb became part of the Serco Inc. team through its acquisition of Resource Consultants Inc. in 2005.
Day & Zimmermann
Doug Magee joined the global engineering-and-construction company as president of its government services group that includes the Mason & Hanger and SOC brands.
Magee will lead a group that provides architecture and engineering, global security, operations and maintenance and staffing services to U.S. government agencies and clients in certain commercial markets.
A three-decade federal sector veteran, Magee was most recently a president of an operating company at Akima that was responsible for logistics-related work such as facilities maintenance and base operating support.
His career also includes leadership roles at KBR, DynCorp International, Kaseman, Michael Baker International and Comprehensive Health Services.
Intelligent Waves
Catalina Murillo joined the government technology services provider as chief people officer with responsibility for defining the overall human resources strategy.
A nearly three-decade human capital veteran, she most recently was a senior vice president at Maximus within its HR organization and altogether spent 14 years at that company.
Her career includes other HR leadership roles across retail, health and human services, public health, non-profit, and hyper-growth IT and professional service companies.
SOS International
Daniel Almasy is now chief human resources officer and will lead the government technology integrator's functions related to workforce planning and development, and talent acquisition and training.
Almasy's responsibilities also include compensation and benefits, labor relations, employee engagement and communications, and diversity and inclusion programming.
He joined SOSi after 22 years at Raytheon Technologies, where he most recently was chief HR officer for its intelligence and space segment.
His tenure at Raytheon also includes roles such as vice president of human resources and security for its intelligence and information systems business, plus director of HR in the technical services business.
iRocket
Chris Marzilli's next professional role following his retirement from General Dynamics after nearly four decades there is as a member of the board of directors at Innovative Rocket Technologies Inc.
Known as iRocket in the shorthand, the company was founded in 2018 and is pushing to be a leader in launch services with a fully autonomous reusable small vehicle.
Marzilli was most recently executive vice president of General Dynamics' technologies segment, which includes both an IT services business and the GD Mission Systems unit that makes communications and security products.