Navy awards $4B shipboard network production contract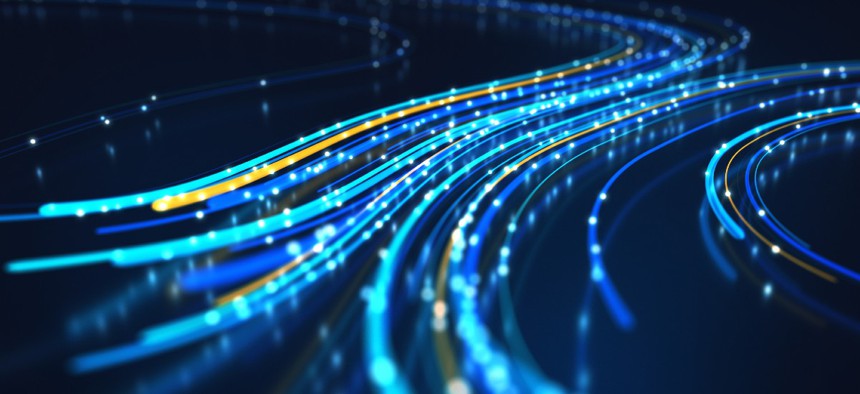 The program known as CANES enters increment two of full production to consolidate the networks.
Eight companies have won positions on a 10-year, $4.1 billion contract vehicle with the Navy to produce hardware and software products that support networks onboard surface ships.
A total of 10 companies pursued this second full-production iteration of the Navy's Consolidated Afloat Networks and Enterprise Services program that is a key leg of the branch's overall fleet and systems modernization agenda, according to the Pentagon's Friday digest.
CANES represents the Navy's vision of a tactical system to bring together five legacy shipboard networks into a more singular construct for command, control, intelligence and logistics applications. The idea is to have a rolling baseline approach for integrating commercial-off-the-shelf products and systems into the network.
Increment one of CANES went to seven companies in 2014 at a $2.5 billion ceiling to begin the program's production phase. Awardees compete for delivery orders to supply the systems and services.
Winners for CANES Increment 2 are as follows:
BAE Systems' U.S. subsidiary (incumbent)
Global Technical Systems (incumbent)
L3Harris Technologies (newcomer)
Leidos (newcomer)
Leonardo DRS (incumbent)
Peraton (incumbent)
Serco Group's U.S. subsidiary (incumbent)
VTG (newcomer)
CGI Federal and General Dynamics are among the incumbents not on the CANES Increment 2 awardee list, according to Deltek data.
Users also lean on the CANES environment to obtain compute processing and storage resources, plus end-user devices for all levels of classification to use in email, web, chat and other collaboration functions.
The Navy has four main goals for CANES as described in the Friday awards digest:
Provide a secure afloat network required for naval and joint operations.
Consolidate and reduce the number of afloat networks through the use of common computing environment and mature cross-domain technologies.
Reduce the network's infrastructure footprint and associated logistics, sustainment and training costs.
Increase reliability, security, interoperability and application hosting to meet current and projected requirements.