IBM to acquire Octo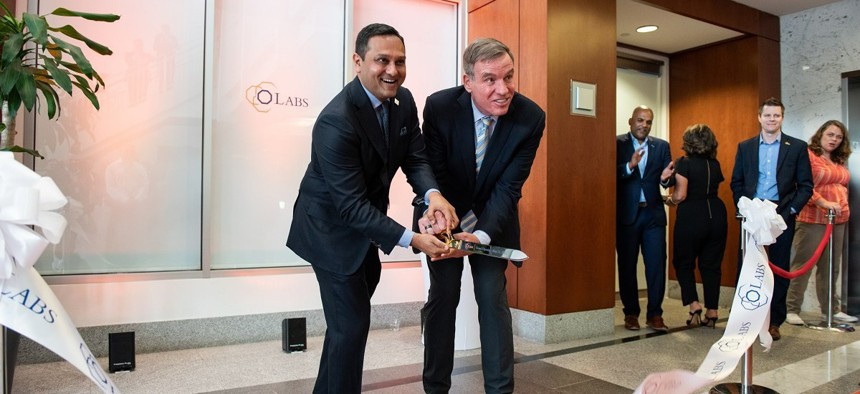 IBM's purchase of this midsized government technology company takes place amid a myriad of happenings within Big Blue itself and across the market.
IBM's corporate transformation that saw the company spin off its now-former managed infrastructure services business has been behind Big Blue for nearly a year.
But as with any company and particularly one of the size and profile that IBM has, strategic moves like that are a prelude to more.
Which leads to the agreement announced Wednesday for IBM to acquire Octo Consulting, one of the most prominent middle-tier competitors in the government technology market. It is focused digital transformation programs at federal agencies.
Financial terms of the transaction were not disclosed. But IBM did say it will add nearly 1,500 Octo employees to the U.S. public and federal market organization within Big Blue's consulting arm. The organization will become a nearly 4,200-employee team after the close.
On a corporate level, the pending acquisition of Octo will represent IBM's eighth purchase this year and the latest of nearly two dozen since Arvind Krishna became chief executive in April 2020.
The overarching strategy for IBM has centered on artificial intelligence and hybrid cloud computing, a combination of on-premise and public storage resources.
Drilling further down to the market level, IBM's strategy for its federal business has centered on those two areas with the goal of helping agencies apply other new technologies and applications as part of their IT modernization agendas.
Those agendas have been complicated by the larger issues of talent and skill shortages, a push to rebuild U.S. supply chains and particularly those of computer chips, and the increased emphasis on user experiences as they relate to citizen services.
"Governments require agility and resiliency to meet the evolving needs of citizens directly and in real time," said John Granger, a senior vice president at the IBM Consulting business. "The combination of Octo's highly qualified and respected team with IBM's consulting expertise, technical capabilities and strategic partner ecosystem will enable federal clients to transform faster and better serve citizens."
Since its 2006 founding by CEO Mehul Sanghani, Octo has focused its strategy on cloud-driven services and other technology offerings with an eye toward flexibility and scalability amid ongoing digital transformation efforts.
Octo has been backed by the private equity firm Arlington Capital Partners for three years, a period Sanghani described to WT in several interviews as essentially phase number three for the company.
That phase has included several acquisitions to help accelerate Octo's move up the federal market's middle tier, a journey most recently marked by the opening of a new facility called "oLabs" to house technology development and testing work.
"Octo was founded on the belief that digital transformation could be delivered at scale to modernize the federal government's approach to today's most pressing challenges -- from public healthcare to national security, to defense and intelligence," Sanghani said in the release. "We are excited to join forces with IBM to continue to deliver these digital transformation capabilities with greater reach and scale."
When Octo closed its most recent acquisition in early 2022, the company touted a workforce of nearly 1,500 people and annual revenue of at least $500 million.
All parties involved expect to close the transaction by the end of this year, pending regulatory approvals and other closing conditions.
Investment banks J.P. Morgan and Baird advised Octo on the transaction with IBM.