How Octo's B3 Group acquisition drives its 'at scale' ambitions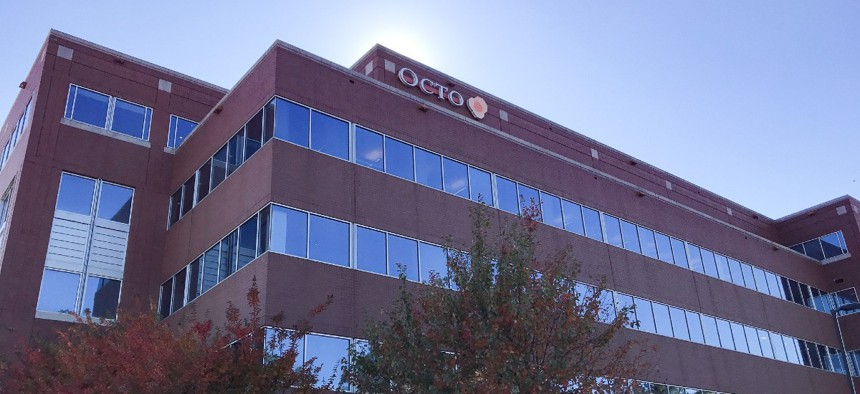 Octo's latest acquisition gives the company an increased presence at the Veterans Affairs Department and technologists specializing in cloud-enabled software the VA and other agencies are increasingly eyeing.
Octo casts itself as a middle-tier provider of technology modernization but one that is rapidly moving up the ranks with the backing of private equity firm Arlington Capital Partners.
The latest move to go faster and move into new customer territory sees Octo acquire B3 Group, a fellow government IT and digital transformation company that has established a franchise position at the Veterans Affairs Department.
No terms were disclosed Wednesday, but the transaction adds nearly 350 technologists to bring Octo to around 1,500 people and annual revenue of at least $500 million. Arlington Capital has supported two other acquisitions by Octo, most recently of Volant Associates and prior to that the purchase of Sevatec.
The term "at scale" has a particular meaning for CEO Mehul Sanghani because of the kind of work B3 focuses on and the technology solutions it provides.
Reston, Virginia-headquartered Octo saw B3 as an attractive business because of its presence at VA, a customer that "has been elusive for us," he said.
B3 also has a heavy emphasis on low code/no code platforms, or software that is licensed on a subscription basis and centrally hosted in a cloud infrastructure.
Its Salesforce and ServiceNow offerings are two high-profile examples of the types of platforms B3 supports for the VA. Such capabilities "have also been a little elusive for us to get at scale," Sanghani said.
"We certainly support those technologies, but if we want to differentiate by being a modernization provider at scale, we felt the inorganic path would be the best path."
B3's path began in 2008 when the service-disabled, veteran-owned small business was founded by Managing Principal Brad Palmer. Three years later, the company brought in CEO Dwight Hunt.
Another three years later, B3 went to work on pursuing the VA's flagship T4NG contract vehicle for acquiring technology transformation support services.
B3 won one of 21 spots on the potential $22.4 billion vehicle in 2016. That result "put us on the map," Palmer said. The company landed on the 2018 edition of our Fast 50 small business rankings primarily on its T4NG success.
"When we bid that, we only had seven employees," Palmer told me. "When we won it, we were at 25 employees."
Fast forward to today and B3 has been obligated $390 million in task orders from that vehicle, according to Deltek data.
B3 did have some things going for it when it pursued T4NG: Hunt's knowledge of the government acquisition environment gained during his two decades in the Army, along with Palmer's customer contacts and proposal experience.
"From that, as we continued to win work at the VA, we didn't just focus on a particular technology or capability, we tried to go broader across the organization," Hunt said.
The Herndon-headquartered company is doing just that through this potential $686 million task order booked in 2019 for incremental upgrades to the VA's IT environment. B3's area of focus for that order: software-as-a-service and platform-as-a-service offerings centered around the cloud infrastructure.
Low code/no code platforms such as Salesforce are how the VA has sought to move away from their antiquated technology systems and either repurpose or replace them entirely, Palmer said.
"That's a story that translates very well to other agencies, we know our customers have gotten tapped on the shoulder from other federal agencies asking 'Hey: how did you do this,'" Palmer added.
But when any talk about technology trends happens, the conversation includes whether any of those trends are showing up in procurements.
Sanghani said he believes so because he sees solicitations not only focused on the outcomes agencies want to achieve, but also on more flexibility to acquire and consume IT as if it were a utility. He compared it to how citizens pay for electric power on a kilowatt-per-hour basis.
"We are seeing that significant tidal wave of not just demand, but changes in terms of how the government is consuming IT," Sanghani said. "They are not just demanding folks that can adhere to that sort of acquisition model, they're demanding folks that have credentials in delivering against those types of platforms and solutions."
KippsDeSanto & Co. was the exclusive financial adviser to B3 Group.