Inside Octo's phase '3.0' with Arlington Capital's backing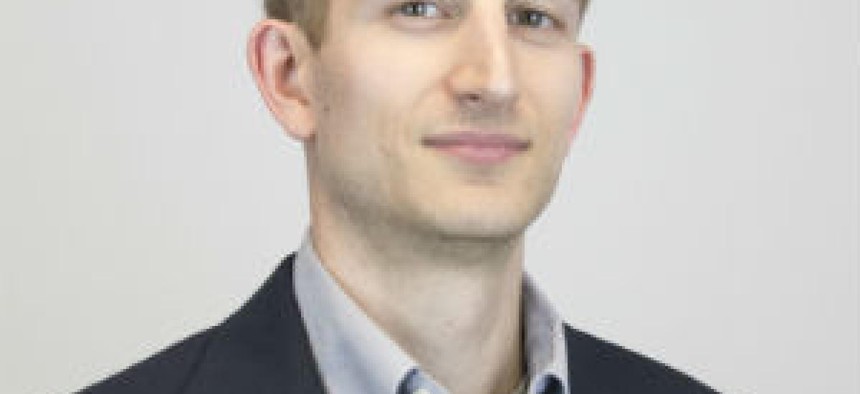 It took all of three months last year for Octo to make its first acquisition after private equity firm Arlington Capital Partners made an investment in the government IT company.
No deals closed since that one for Connexta to add more open source work. Though Octo's founder and CEO Mehul Sanghani did say to me recently they are "always on the hunt" to see what potential transactions can help further evolve the provider of agile development and other technology services to federal agencies.
So how exactly is Reston, Virginia-based Octo in that evolution, which has been centered around an open embrace of its middle tier status?
"Internally we refer to Octo 3.0 as the beginning now of our partnership here with Arlington," Sanghani said. "We're not just a scrappy firm that now and again tries to compete against some of the larger players in the market, we're a firm with an established identity and presence in the market."
How Sanghani described the first two iterations of Octo also helps illustrate the company's journey.
"If you look at Octo 1.0 that was the company that was the bootstrap firm that I founded out of the back of my car, as I like to say, that really built a family-centric culture," Sanghani said. "Octo 2.0 was characterized by our transition out of small business."
Aside from looking at potential deals, Octo and Arlington have been busy on other items -- the appointment of a new chief financial officer, organic investments in the business and of course managing through a pandemic.
Jeff Cook was announced as Octo's CFO earlier this month after nearly two decades at Leidos and Science Applications International Corp.
In that same interview, Cook touted the work Octo performs in areas like blockchain, artificial intelligence, machine learning and agile development as a standout attribute he learned more about during the interview process..
"They're actually doing things with those technologies across a wide swath of customers," Cook said. "It's not a single focus."
Cook was brought on board to help Octo with the acquisition piece of its strategy. Much of the government market's deal activity slowed down when the coronavirus pandemic took hold but has gradually resumed.
"You're seeing more opportunity whether it's for strategic partners or for outright acquisitions, I see business starting to get back to normal here in the third and fourth quarter," Cook told me.
Through the Connexta deal, Octo found not just a company in the open source and geospatial domains but one that had an intelligence community footprint. Connextion also brought to Octo a data interoperability solution the latter sees as a building block of sorts.
"What we've tried to do is leverage that, build on top of that additional artificial intelligence and machine learning capability that allow for things like 3D visualization" along with other tools that allow for automated intelligence at the tactical edge, Sanghani said.
A second prong of organic investments is human capital, namely bringing in new employees and continually developing them at Octo. The company is advertising more than 100 open requisitions, which makes it like many others in the federal market not pausing on hiring.
Employee engagement and development for a physically dispersed workforce during the COVID-19 pandemic is also top of mind for Octo, especially given how it touts culture as a differentiator.
For instance, a weekly video series featuring the executive team sees leaders act in skits and there recently was an "Octo's Got Talent" competition held via video conference. The more serious side sees Octo send employees care packages and seeking to help employees balance needs at work and home.
The development piece includes Octo's own university to help employees learn new skills and acquire certifications.
"When you have software engineers and computer science majors that could literally go get a job by walking down the street, these people want to be challenged, they want to grow with the company," Cook said.
"(Technologists) can tell the difference between working on a legacy system modernization such as a mainframe effort, and working on an open source software development effort where they're migrating multiple applications to the cloud," Sanghani said.