NASA pushes efforts to transform procurement & operations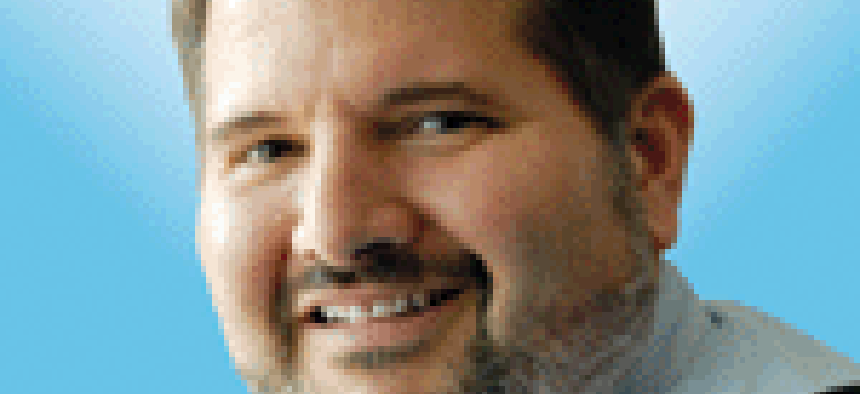 NASA's mission is as close to science fiction as almost any federal agency gets with its plans to send astronauts to the moon and beyond.
So you'd think with that kind of overarching mission, transformation would be a necessary thing. It would be constant.
It is, but also has to be very intentional as NASA executives Monica Y. Manning and Mary Davie described it during Friday morning's Washington Technology Power Breakfast.
Davie arrived at NASA earlier this year from the General Services Administration to serve as the deputy associate administrator for mission support transformation in the mission support directorate.
She described several initiatives that NASA has underway. For instance, there are 15 pilots going on looking at how NASA can apply robotic process automation.
A second area she described that caught the attention of attendees are the six digital transformation "thrusts" as the initiatives are called. Thrust is an appropriate name for an initiative at an agency that launches rockets. Thrust, get it?
The six thrusts are: Collaboration, Culture and Workforce, Process, Artificial Intelligence, Data, and Model-based everything.
NASA is holding a digital transformation event Oct. 7 and will have sessions on all six thrusts. Here is a link for more information.
Davie didn't talk specifically about procurement. That is Manning's focus as NASA's senior procurement executive and deputy chief procurement officer.
Procurement at NASA also is going through a transformation and Manning described how the agency has been shifting more to enterprise-wide buying, an effort that started in 2015.
Some of those efforts have raised concerns that small businesses will be hurt, but Manning said that is not so. "It is about creating a baseline of our requirements and spending," she said.
NASA has four mission directorates, but also has its centers that also have responsibilities for buying goods and services. One of her goals it to make the procurement process look the same wherever it takes place, she said. Some of the centers also re specializing in certain types of buying activities.
Goddard Space Flight Center, for instance, houses the IT Services Office to go along with the idea of standardizing how IT is purchased.
Manning is leading efforts that should have several benefits to industry, she said. These include consistent solicitations, a more efficient procurement process, standardized policies, and an improved acquisition forecast.
Those efforts are all an ongoing process and "we want industry feedback," Manning said.
She recommended that vendors participate in industry forums at the center, attend small business meetings and follow NASA's Ask Me Anything events.